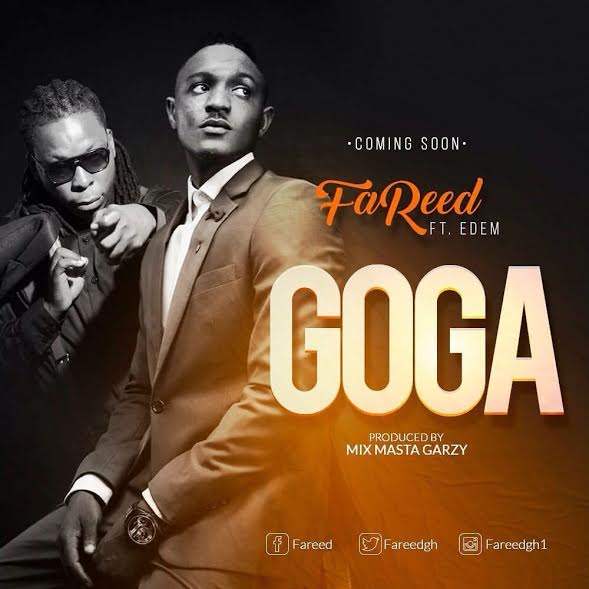 We are in the third month of the year 2017 and Bamba Records signed rap artiste, FaReed, is making waves.
He ushered in the year with the official music video for "Hip-hop Alhaji" and followed up a blistering video for his popular street anthem "Zaafi".
Check Out : Heavyn Kofi – Numerator (Prod by Danny Beatz)
The next big news for his fans is that the Hausa rapper has a song with VRMG C.E.O, Edem, and it's titled "Goga".
"Goga is a Hausa word which means to 'grind',"FaReed revealed during the song's announcement today.
According to FaReed, he was inspired by how Ghanaian societies frown on dreams of the young ones.
"Society looks down on a lot of things. They see confidence as being rude and this is a disease.
So I'm telling all the beautiful ladies not to be afraid to express themselves. Whether you are tall, short, light skinned or dark, be proud of what you've got. And to all my beautiful ladies (Manta Da Koowa), 'Forget Everybody' and do your thing.
If it's a dream you are chasing, GO for it,"FaReed revealed.
On why he featured Edem, FaReed divulged that the "Kpordawoe"hitmaker has a "supernatural indigenous flow" and that's one of the reasons why he recruited him.
"Growing up, I looked up to a lot of musicians. Edem was and still remains one. Edem is full of positivity. Edem got that supernatural indigenous flow. Just imagine a fusion of Hausa and the Ewe language on a song,"FaReed concluded.
"Goga" has been scheduled for release on March 24.