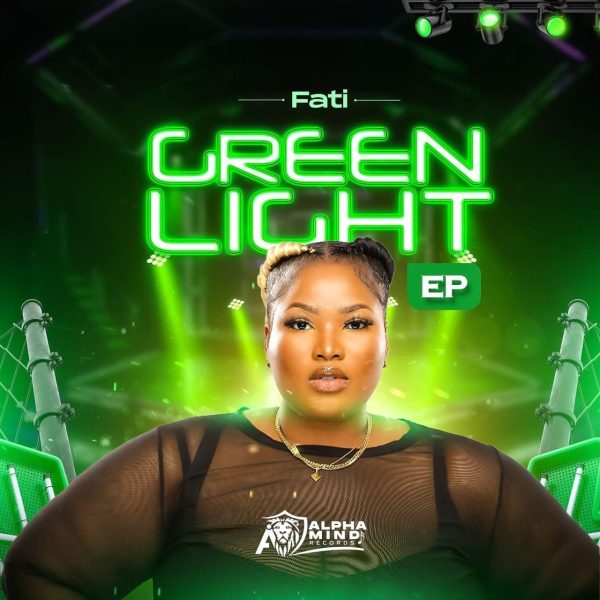 Emerging onto the music scene with a burst of energy and talent, Fati's debut EP, "Green Light," has created a buzz that's hard to ignore. The EP, featuring notable artists Kuami Eugene and Cina Soul, is a refreshing addition to the music landscape, blending diverse genres and showcasing the promising talent of Fati.
"Green Light" is a Six-track EP that encapsulates Fati's unique style, fusing elements of Afrobeat, R&B, and soul. Each song tells a story, taking listeners on a journey through Fati's musical experiences and emotions. The EP opens with the title track, "Green Light," an infectious tune that sets the tone for what's to come.
One of the standout moments on the EP is the collaboration with Kuami Eugene on the track "Falling." Their synergy is undeniable, and the song is an instant hit, bound to get people dancing. Another highlight is the soulful collaboration with Cina Soul and Kuami Eugene on "Kolomental," a track that showcases Fati versatility as an artist.
Kuami Eugene, an artist and producer in his own right, adds another layer of musical expertise to the project. His collaboration with Fati is bound to result in a dynamic fusion of their talents, promising standout tracks that will leave a lasting impact on the EP. With producers like Popping Beatz, MOG Beatz, Willis Beatz and Rock Star, Kuami Eugene onboard, "Green Light" is poised to deliver a diverse and captivating listening experience, further solidifying Fati's place in the spotlight as an emerging Ghanaian music sensation.
Watch Falling featuring Kuami Eugene BELOW
EMBEDED LINK –
"Green Light" is more than just a collection of songs; it's a statement of Fati's arrival in the music industry. With a distinct sound and meaningful lyrics, she has proven herself as a force to be reckoned with.
For music enthusiasts looking for something fresh and exciting, Fati's "Green Light" is a must-listen. It's a testament to the bright future ahead for this rising star, and it leaves us eager to hear more from her in the years to come.
Stream Full Ep Below