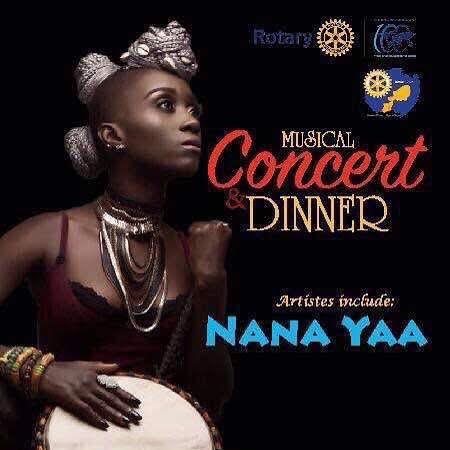 Female singer NanaYaa will on Friday, May 19th thrill patrons at the Rotary Musical concert and dinner show to be held at Kempinski hotel.
NanaYaa whose new single No one has to know is receiving massive radio rotation is promising an exciting night of performance for all her fans that will be at the musical concert and Dinner.
Ahead of her performance on Friday, NanaYaa shared the light on some of her new projects. NanaYaa said, she's been busy in the studios working on an extended play (EP) for her fans.
'I don't want to give too much details of the upcoming EP away but fans will get a good vibe to dance She mentioned.
In talking about her readiness for the big occasion the female voice prowess noted that she is all ready and set for the Rotary musical concert and dinner on Friday.
NanaYaa extends invitation to all her fans to come join her have a good time at the Rotary Musical Concert and Dinner this Friday, May 19th.