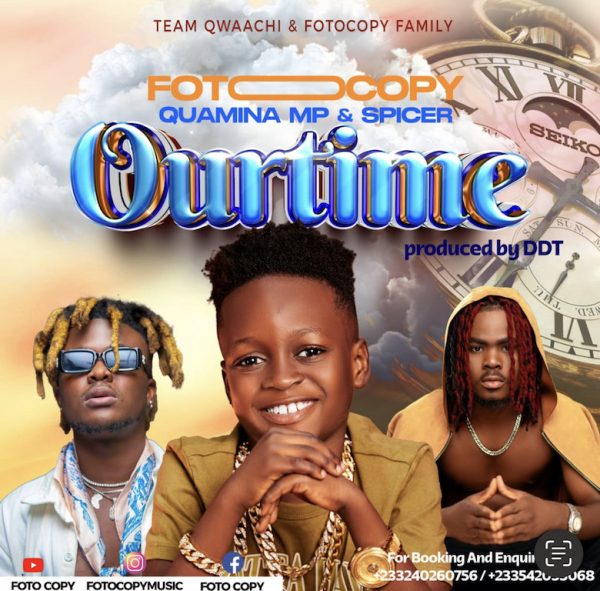 Ghana's youngest musician Foto Copy has released a new song titled "Our Time".
The young Ghanaian sensation featured Quamina MP and Spicer on this beautiful piece. After traveling to South Africa to feature Uhuru on his hit song "Tomorrow", Foto Copy has released another banger featuring one of Ghana's hitmakers Quamina MP.
After hosting 2 concerts on the same day and pulling over 8,000 music lovers, Foto Copy has cemented his name as one of the most promising songwriters.
His new song speaks about time. According to him, "he believes is time to rise up, I believe is time to send all the kids on the street back to school, so that they can all realize their dreams", he told Andy Dosty on Daybreak hitz on Thursday.
Enjoy the song below:
FOTO COPY – OUR TIME ft QUAMINA MP x SPICER
📌 Ditto: https://ditto.fm/our-time-foto-copy-featuring-quamina-mp-spicer