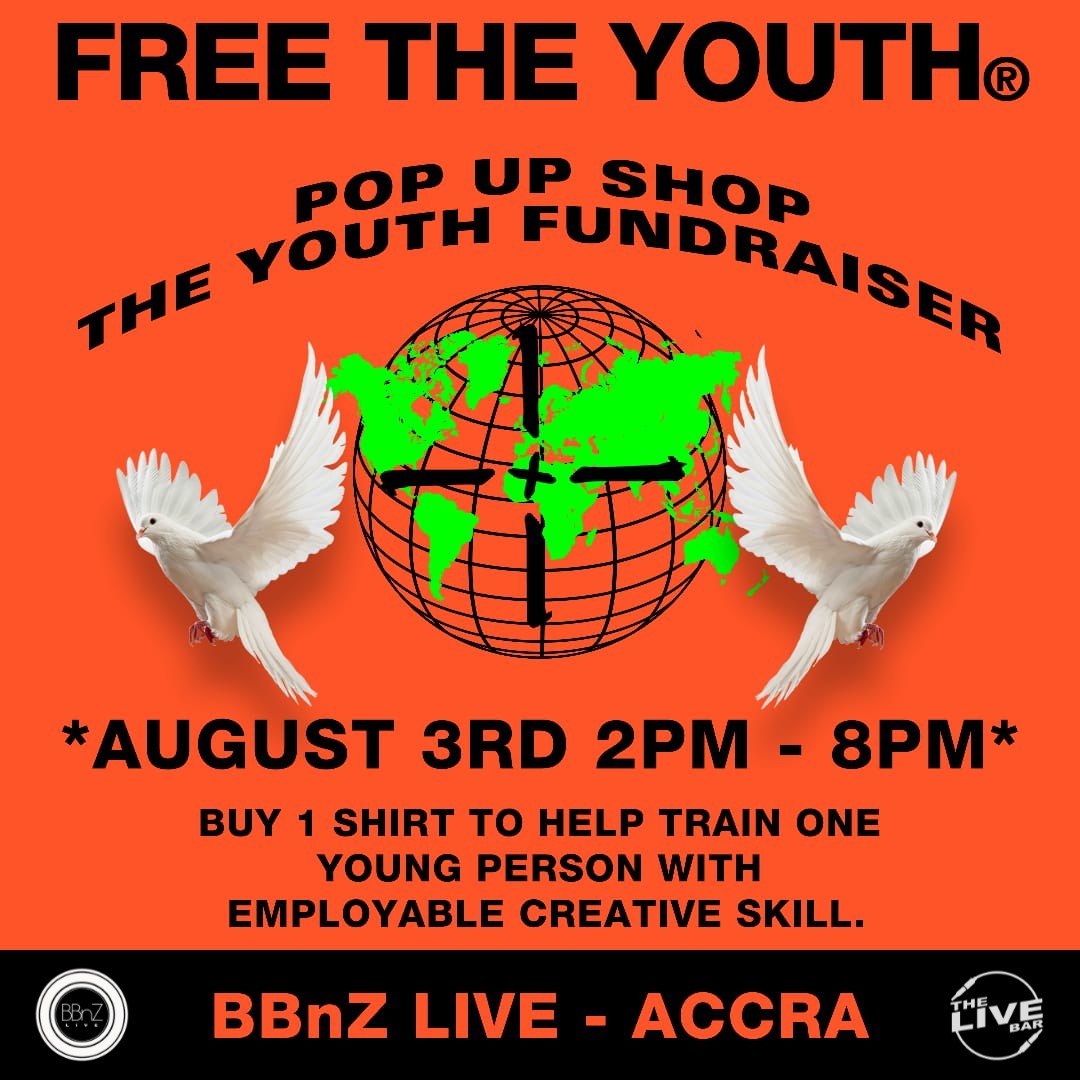 One of the biggest fashion brands in Ghana, Free The Youth Ghana, has in a recent post stated that they will be embarking on a charity project after their next pop show.
This is our first Fundraiser to start our NGO Program which is to Help young creatives develop their talent by facilitating workshops for them every month, So the the clothes sold will be the money channelled to the NGO – Joey Lit Founder of the fast selling brand said
Free The Youth are the creators of several brands including Ghetto University, 1000 injured, No Taxis Allowed among many others.
Check Out : Richie Rymner – Feelings (Feat Fameye)
The Pop Show is scheduled to take place on August 3rd 2019 at BBNZ Live office at Accra.
The Free the Youth brand in the past has work with artistes like Kwesi Arthur, Kofi Mole and La Meme Gang