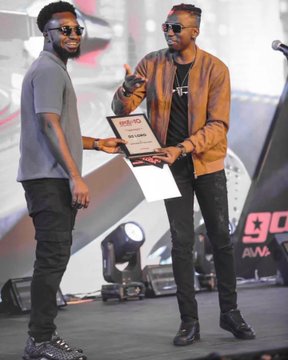 Talented Ghanaian disc jockey and event promoter DJ Lord received a noteworthy honor at the 2022 Ghana DJ Awards in a category that perfectly suited him. Prior to being named the recipient of the award, he was nominated for "Event DJ of the Year," "Mixtape of the Year," and "Mobile DJ of the Year."
The various categories were fiercely contested by other well-known Ghanaian DJs who had previously won them. However, DJ Lord was the front-runner to win the "Mixtape Of The Year" title. The Ghana DJ Awards committee board chose His 'Gospel Hour' DJ mix, a mixtape with a gospel theme, as a mixtape that qualified for the competition. The mixtape, which has nearly 700,000 streams on Audiomack, won DJ Lord the 'Mixtape Of The Year award.
The award serves as evidence of the impact his mixtapes have had on music listeners and fans, who have hailed him as the "King Of Mixtapes." Mixtapes by DJ Lord are expertly prepared to appeal to a wide range of listeners. His mix bags have made significant contributions to the promotion of Ghanaian songs among listeners of African music worldwide, and he hopes to unveil more undiscovered artists through this project.
Stream 'Gospel Hour' below.