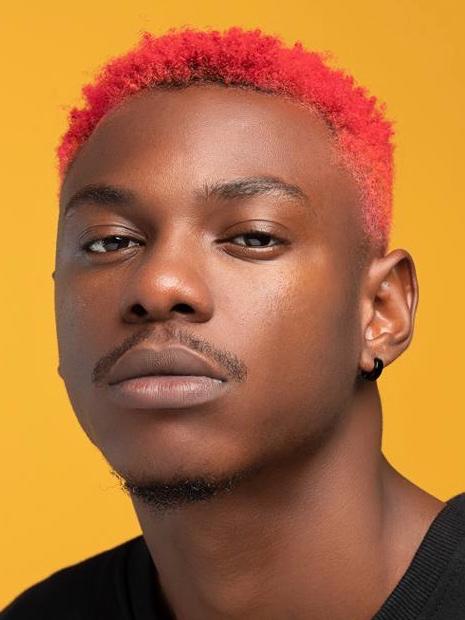 Afro fusion artiste David Ayuba popularly known as Pzeefire has underscored the need for attitudinal change towards the promotion of Ghanaian highlife music.
He said Ghanaians should encourage and promote our creative industry, which hold the key to the development of the country's creative economy.
According to him, the insurgence of other genres of music possesses a great risk to the existence of the Ghanaian highlife music, adding that it would be very important to re-brand highlife, but not necessarily changing the face of the music.
Pzeefire in a TV3 interview on See Africa hosted by Dela
He indicated that Ghanaian highlife music is a beautiful genre which when modified and pushed could bring back a lot of revenue to support the growth of the industry.
The artiste was of the view that when Ghanaian highlife music is marketed will, it would help in the promotion of Ghana's rich creative industry to the outside world.
He stressed even though Nigeria has a lot of music genres they are pushing "you will always see afrobeats been pushed more and that brings revenue and recognition".
He stressed that in Ghana today its Azonto tomorrow its dancehall and now Drill whiles the highlife is pushed to the back background.
"Ghana needs to flood the industry with more songs and I believe it's time the stakeholders brand highlife to suit the system. I also urge entertainment outfits to support the highlife music", Pzeefire added.
He however, explained that even though highlife is originally a Ghanaian music genre, other countries are trying to lay claim to it while Ghanaians look on unperturbed.
He mentioned that most of the Nigerian artistes in the past visited Ghana to learn more about highlife music to add to what we have back home but now we don't see Ghana projecting its highlife music.
Pzeefire lauded the efforts of King Promise, KiDi, Mr Eazi and the other young ones for making efforts to give highlife a new face and urge the old ones to be vibrant in the music industry.
Check out : Nana Ama McBrown's Daughter, Baby Maxin Rocks Social Media
Pzeefire who hoped to see an institution set up to teach highlife music which includes all forms Ghana's traditional music, blamed the media, artistes and the entire nation for not paying attention to Ghana's music heritage – highlife.
Pzeefire is under the Ghanaian Label Speech Production and is due to release his second EP titled IN A BEAUTIFUL PLACE IABP this March which hopefully will have at least one highlife song on it.
What is highlife music?
Highlife is a music genre that originated in Ghana early in the 20th century. It uses the melodic and main rhythmic structures of traditional Akan music, but is played with Western instruments.
Some great highlife artistes Ghana has produced are Nana Kwame Ampadu, AB Crentsil, Paapa Yankson, Amakye Dede, Obuoba JA Adofo, Sly Collins, Alex Konadu, Dr. Paa Bobo, Rex Omar among others.