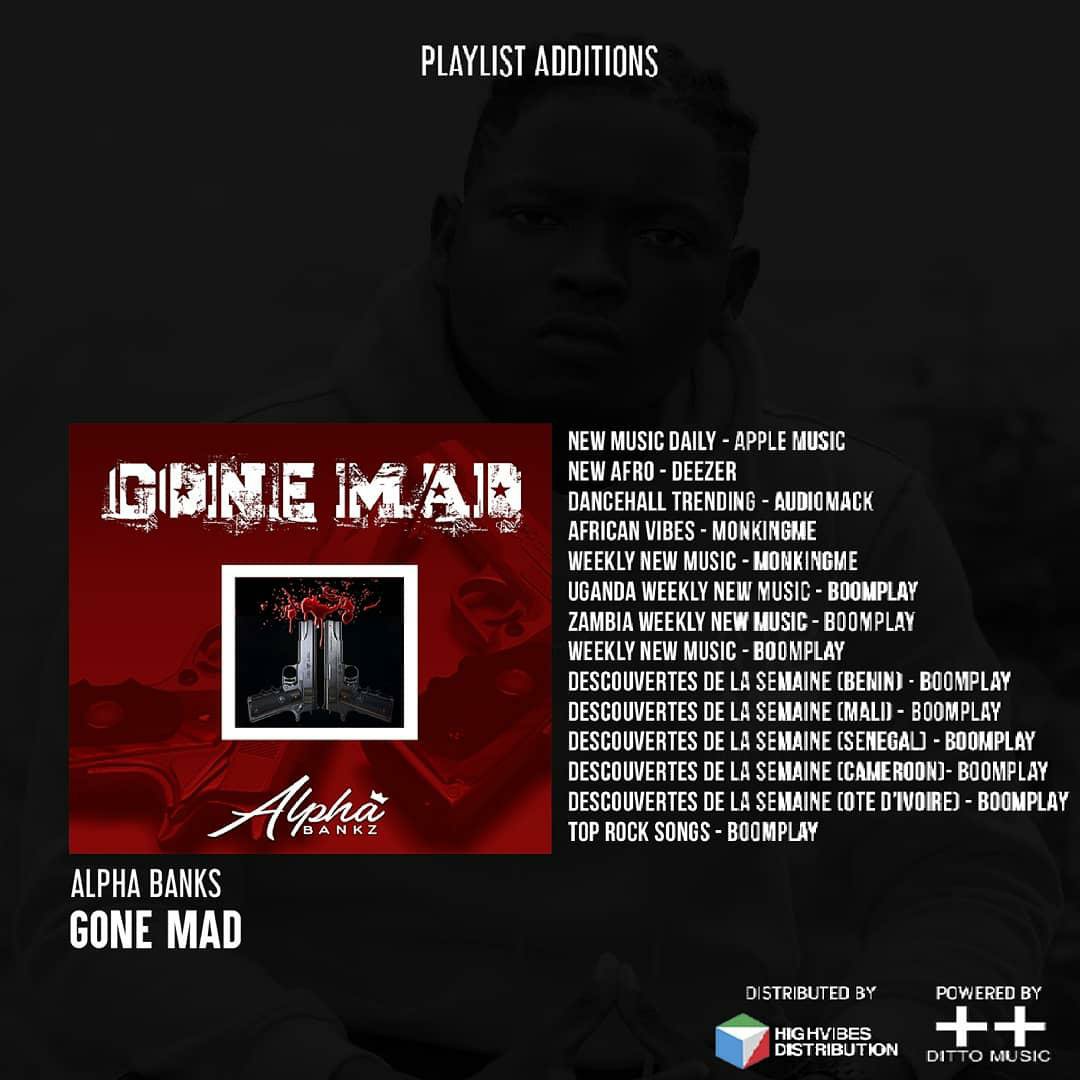 The fast rising Ghanaian born producer, afrobeat/dancehall musician – *Alpha Bankz* released a dancehall single titled *Gone Mad* on the 8th of May, 2020 which has been making trends on some popular playlists across the various platforms.
In this past few days that the song was released, it has seen a more than *4k* streams on Audiomack, making it on Audiomack's Dancehall trending playlist.
The song again made it to #No.8 on the new Afro Playlist on Deezer
*Gone Mad* song has been added to the *New Music Daily* list on Apple Music.
Several other playlist additions of Alpha Bankz new dancehall tune *Gone Mad* include *African Vibes* and *Weekly New Music* list both on Monkingme
Uganda and Zambia Weekly New Music playlist on *Boomplay* has seen #GoneMad's addition
Several other playlist additions also as indicated on the picture below indicates the vibe in the Dancehall song is massive.
Have a listen as you enjoy the tune by streaming or downloading #GoneMad on any of the music platforms.
Alpha Bankz has released several other songs such as Sweetness, Letter to Irish, Towa, Our Story, Tappoli etc
Follow @Alpha Bankz on all social media platforms and be entertained.