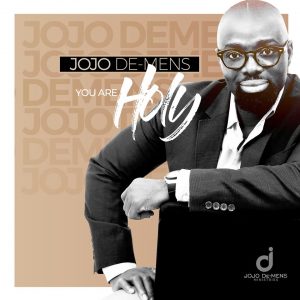 Gospel singer Jojo De Mens in an exclusive chitchat with our entertainment desk gave us an insight on his first album tagged YOU ARE HOLY
The UK based Ghanaian contemporary gospel musician gave details, on the album by way of question and answers & these were a few of the questions we ask.
1. What's the name of the album?
You Are Holy
2. What's the inspiration behind?
All the songs were inspired by the Holy Spirit at certain times in my life, sometimes what might be happening in and around me
3. Why choose the name for the album.
As we draw inspiration from the holy trinity, we then have to pray and adhere to the instructions given, singing about the holiness of God and reminding ourselves of his holiness has become very imperative in our dispensation, Revelation 4, as John the revelatory saw, the things that he was shown were very serious and some people might say scary but in the midst of them all the holiness of God was still very paramount, that is part of the inspiration of writing and choosing " YOU ARE HOLY " as the title of the album.
4. How many songs do you have on the album?
There are 8 tracks on the album.
5. How many videos are you planning on shooting for the songs on the album?
There are 5 videos out already with more to come.
6. Who are some of the producers you worked with on the album?
Mainly Koda of Koded studios in takoradi and Nana Kwasi of klasic beats in London.
Check full album below..
https://music.apple.com/us/album/you-are-holy/1482300891
Watch video Ennsuro beneath