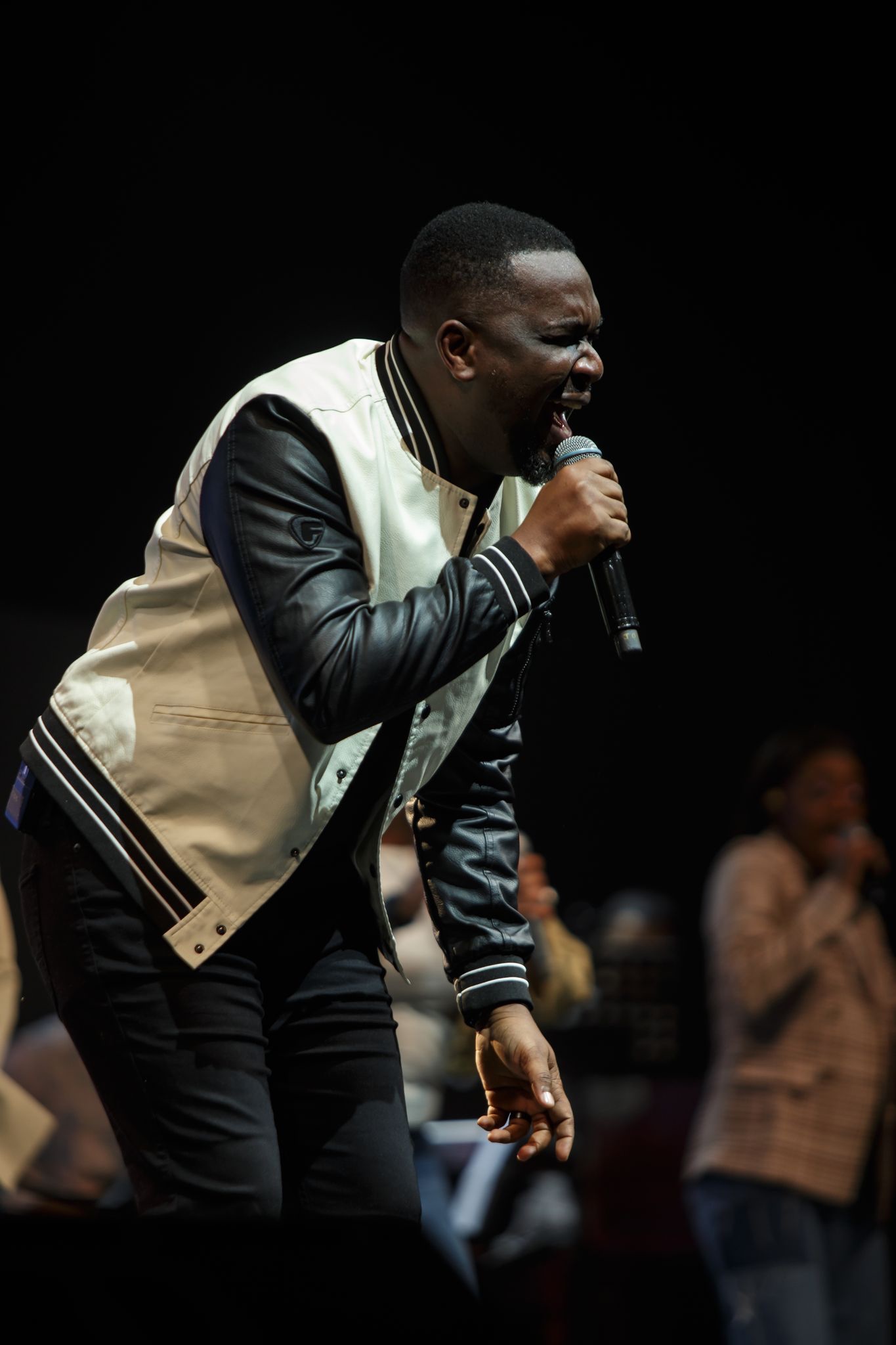 Halal Afrika, contemporary African gospel collective, have released "God Is Good", a much anticipated single featuring internationally acclaimed gosple singer Joe Mettle, alongside Soweto Spiritual Choir off their album "Through It All".
"My God Is Good" follows the group's first single "You No Be Man", which arrived earlier this summer with a soul-stirring performance by Joe Mettle.
Recorded live at the Heartfelt Arena in Pretoria, South Africa, and produced Rodney East, the single thematically stands out as an anthem of devotion, gratitude, and faith. Its lyrics echo the sentiment that, despite the trials and tribulations of life, God's goodness remains constant. It reminds listeners of the unwavering presence of a higher power, offering solace in times of distress and inspiration to never give up.
The gospel album "Through It All" is a soul-stirring collection of songs that resonates with the journey of faith, resilience, and redemption. With heartfelt lyrics and powerful melodies, the album reflects the transformative power of overcoming adversity and finding solace in spiritual strength. The project is a musical testament to the unwavering hope that guides us through life's challenges, offering listeners a source of inspiration and encouragement on their own paths.
Stream "God Is Good" on Boomplay: https://www.boomplay.com/share/music/131465103?srModel=COPYLINK&srList=IOS
Stream "God Is Good" on Apple Music: https://music.apple.com/gh/album/my-god-is-good-feat-joe-mettle/1694164523?i=1694164541
Stream "God Is Good" on Spotify: https://open.spotify.com/track/5qF5PFgOK2jLZ6lvo2GbdD?si=dlc9kNCYTGCIFJmd-KIlzw&context=spotify%3Aalbum%3A5QAI4qAXc8pAwo6eDXEHm6
Watch "God Is Good" on YouTube: https://youtu.be/sfuHZxyhKHU?si=TemxecGSxDlEWvqT