The song "The Preacher's Love Song" defies musical boundaries by combining elements of modern soul, gospel, and R&B. As he deftly weaves sincere feelings and in-depth contemplation into each note, Bowaanopow's artistic vision comes through, demonstrating his enormous potential as a songwriter and singer.
Onyansapow Bowaanopow explores the deep subject of love and its spiritual meaning in this stirring ballad. He skillfully explores the complexities and subtleties of love, drawing on themes of religion, dedication, and the human condition. He does this by drawing inspiration from his own experiences and the world around him.
The lush symphony of instrumentation that Bowaanopow's velvety soft voice float above is expertly orchestrated to heighten the song's emotional impact. He transmits the sincere message contained in the lyrics with ease thanks to his heartfelt delivery and flawless vocal control, moving and inspiring listeners in the process.
In addition to being a celebration of Onyansapow Bowaanopow's dedication to creating music that stirs the soul, "The Preacher's Love Song" is a testimonial to his amazing talent. Bowaanopow has expertly constructed a musical masterpiece that honors the past while embracing the future by drawing inspiration from gospel classics, soul stars, and modern innovators.
There will be "The Preacher's Love Song" on all popular streaming services and online music retailers. Fans of gospel, soul, and music in general stand to benefit much from Onyansapow Bowaanopow's soul-stirring masterwork. You can expect to be affected, encouraged, and inspired as you succumb to "The Preacher's Love Song's" allure.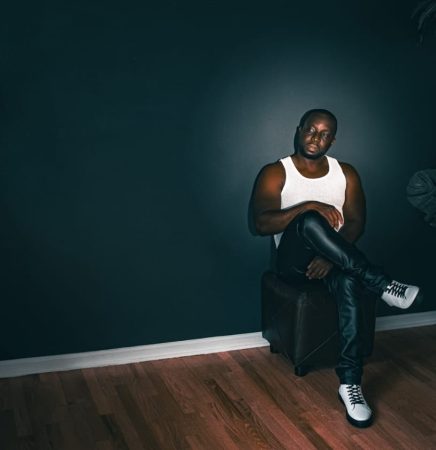 All Stores: https://songwhip.com/onyansapowbowaanopow/the-preachers-love-song
About Onyansapow Bowaanopow:
A talented singer, songwriter, and performer, Onyansapow Bowaanopow is renowned for his soulful fusion of gospel, R&B, and modern soul. Bowaanopow's music has a profound emotional impact on listeners thanks to his strong vocals and compassionate lyrics, motivating people all around the world. The most recent phase of his musical career is represented by "The Preacher's Love Song," which demonstrates his development as a musician and his unwavering commitment to making songs with deep meaning.