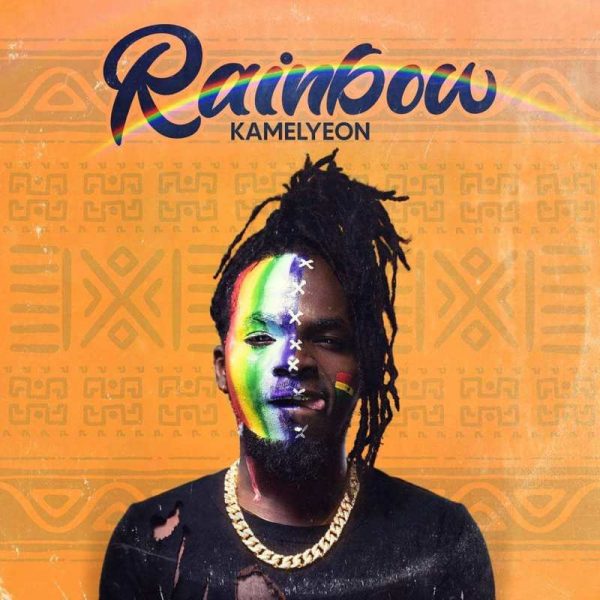 The agile Dancehaller has just dropped a very controversial artwork for his upcoming EP.
Kamelyeon posted the official artwork for his rainbow EP on his Instagram page fully projecting what looks like LGBT. The artwork has half of his face BOLDLY painted in gay flag while the other half of his face comes with a minuscule Ghana flag.
It is not common place for Reggae & Dancehall artistes to openly endorse LGBT so it comes across quite shocking that Kamelyeon is standing for such with a whole album (EP).
Check Out : Kumi Guitar (Nana Yaw Kumi) – Break Into 2 (Feat Guru)
He announced the release of "Rainbow" EP on Sunday, November 1 on social media and the news was well received. But with this new direction, it will sure generate some controversy among the Reggae/Dancehall Fraternity with this move.
His Publicist, Elorm Beenie, however says there's no cause for alarm; and fans should watch out for the official release of Kamelyeon's "Rainbow" EP on Friday, November 13th.
Kamelyeon, born Michael Kwame Alowonuga, is a thorough breed Musician and Producer, currently under a novel Ghanaian record label called "16 August Villa 85".