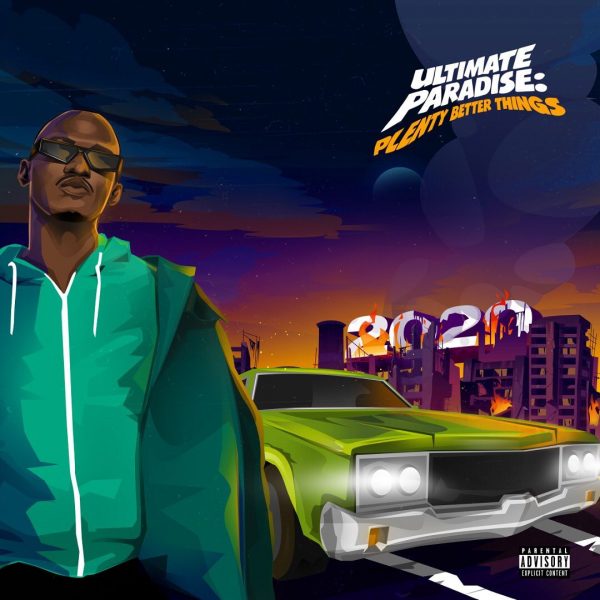 On October 30th of October 2020, KCMG artiste Klu saw the release of his sixth studio album titled "2020 Ultimate Paradise: Plenty Better Things".
The album spans over an array of subject matters, each of which listeners are bound to relate and vibe to.
"2020 Ultimate Paradise: Plenty Better Things" if it were to be summarized, is a perfect blend of how the world looked forward to year 2020 with hope for plenty better things and how the turn of events shaped lives.
Check Out : Samini – Kpoyaka (Official Endorsement Video)
From knock out production to heartfelt vocals and incentive lyrics, Klu creates an iconic sound fused from different genres with love and emotions on display in this project.
The 17 – track album was produced by KluMonsta, with assistance from Alvinbrownbeats & Nuisancebeats. The album features Ypee, two of the new school acts – Mcray & Kwame Yesu, and prolific rapper EL. Visual artist Kusi Arthur came through with an outstanding artwork for this project.
Considering Klu took a long break from releasing projects, "2020 Ultimate Paradise:Plenty Better Things" is very special and carries a different wave capable of lighting up what ever mood you may find yourself in.
In these crazy times, it is both the artiste and my hope that this album brings joy to listeners as we go through a rather eventful year.
LINKS
2020 Ultimate Paradise: Plenty Better Things
Apple Music
https://cutt.ly/2020UltimateParadiseAlbumApple
Spotify
https://cutt.ly/2020UltimateParadiseAlbumSpotify
YouTube
https://cutt.ly/2020UltimateParadiseAlbumYoutube