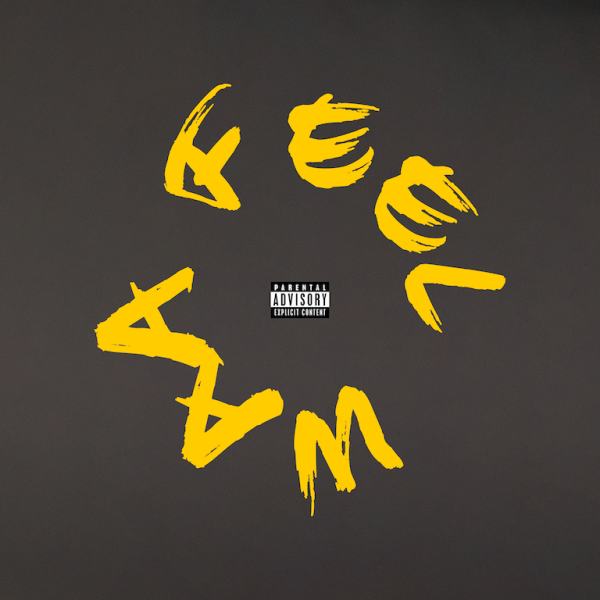 Ghana's music scene is no stranger to innovation and creativity, and artist Klu is proving to be a trailblazer in his own right. With an enviable discography and a reputation for pushing musical boundaries, Klu's latest single, "Feel Waa," is a testament to his artistic prowess and a tantalizing preview of his forthcoming album "Here With You," set to be released on November 10th.
Unburdening Expectations: "Feel Waa" Takes the Stage
"Feel Waa" is more than just a song; it's an immersive experience that invites listeners to unburden their expectations and dive into a multi-step unlocking activity. Klu cleverly weaves together infectious beats, soulful melodies, and lyrics that resonate with a sense of empowerment. With its upbeat tempo and captivating rhythm, "Feel Waa" is an anthem for embracing the moment and the future with open arms.

A Glimpse into "Here With You": A Journey of Emotion and Expression
"Feel Waa" serves as an exciting prelude to Klu's upcoming album, "Here With You," a project that promises to be a masterpiece of emotion and expression. With a wild array of projects under his belt, Klu's discography is a testament to his dedication and creative evolution. The forthcoming album is poised to continue this legacy, offering a diverse collection of tracks that showcase his musical growth and artistic vision.
From KluMOnsta to Musical Visionary: A Decade of Excellence
Klu's musical journey began as KluMOnsta, a producer who crafted beats that resonated with both listeners and fellow artists. His unique sound caught the attention of some of Ghana's biggest musical figures, leading to collaborations with the likes of Sarkodie, King Promise, Mr. Eazi, and many others. But Klu's journey didn't stop at producing; it expanded into creating his own music that tells stories, shares emotions, and captures the essence of his artistic vision.
A Collaborative Vision: "Feel Waa" Challenges TikTok Community
Klu understands the power of connection and collaboration, and he's taking "Feel Waa" to TikTok with the "Do It, Let Me See" challenge. Encouraging fans to showcase items from their online shopping carts using the song's hook "yε mame ma minhwε," Klu is creating an engaging and interactive experience that resonates with his audience's daily lives.
As the anticipation builds for the release of "Here With You," Klu invites listeners to join him on a journey that promises to be filled with emotion, energy, and a touch of his signature magic. "Feel Waa" is available on all music streaming platforms, and it's the perfect introduction to the sonic masterpiece that awaits in his album.
Conclusion
"Feel Waa" is more than just a single; it's a doorway to a world of musical enchantment, and Klu is ushering us all in with open arms. As we anticipate the release of "Here With You" on November 10th, let's embrace the rhythm, the vibes, and the magic that is Klu's musical universe.
Song Link: https://onerpm.link/653406946079
Klu Socials
IG/SNAPCHAT/(Twitter/X)/TikTok – @JEFFETORNAMKLU
YOUTUBE @Klu