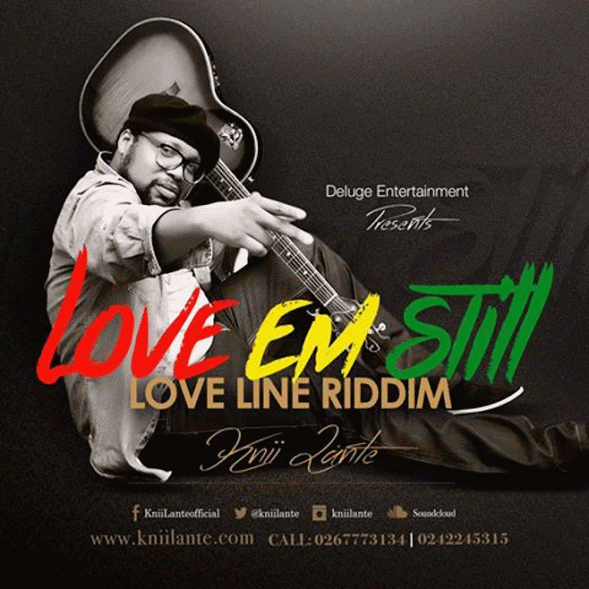 Deluge Entertainment managed multi award winning singer ( and physician ) Knii Lante  release his new song "Love 'Em Still " This single release follows hard on the heels of another inspirational song "Can't Give Up"….. "Love 'Em Still" is loaded with superstitions of ever present danger of attacks from negative persons and evil forces. it is also coinciding with the heightening of social and intra-political suspicions as the country moves into the last month before the presidential and general elections – a time in which much love is needed.
Check Out : Okra Tom Dawidi – Sweet Sherry (One Dread Riddim) (Prod. by Beatz Dakay)
"Love 'Em Still" (voiced over the Love Line Riddim) is a fast paced and danceable reggae song with the simple message of "loving the unloveable " and "overpowering one's enemies with the superior force of love"…..
Knii Lante – Love Em Still (Love Line Riddim) [Download]