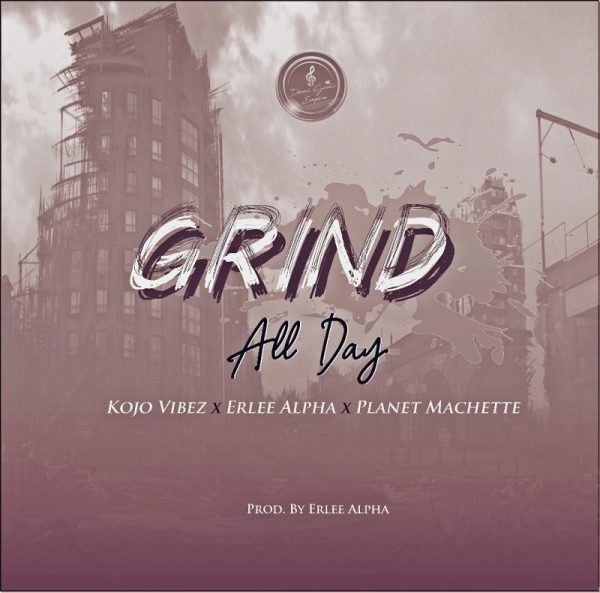 Multi – Talented Ghanaian Versatile artiste, Kojo Vibez is finally out with his much anticipated single "Grind All Day " featuring Erlee Alpha and Planet Machette.
Produced by Erlee Alpha, Grind All Day (G.A.D) was carefully woven with unique styles and a catchy hook to grab the attention of listeners.
Erlee Alpha and Planet Machette on the other hand never disappoint when it comes to hardcore rap on this special Drill Music.
Grind All Day by Kojo Vibez Talk about not giving up on what you do for a living, in whatever you do, keep Grinding all day. All that Kojo Vibez is trying to achieve with this song is to motivate all hard working guys on the street, one day their hustle will pay off.
Kojo Vibez hails from Dzodze in the Volta Region of Ghana and has been working hard to get his music heard by the masses out there and 'Grind All Day' is not exceptional. The content of the song will keep you listening over and over.
Download and don't forget to share your views as well.
Audiomack

Check Out : Black Sherif – Second Sermon