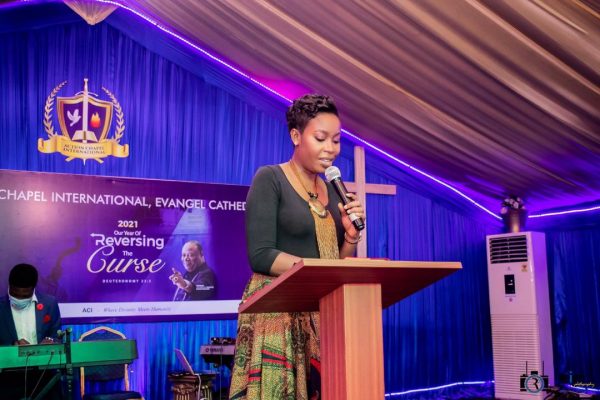 Gospel singer and preacher Queendalyn Yurglee has stated emphatically that being a Christian is not just a statement but a lifestyle reflecting Christ.
The sensational songstress while delivering words of exhortation at the Spintex Branch of Action Chapel International on Sunday during their annual worship and praise concert themed "Youth Arise", preached to the congregants of the goodness of God and how to follow him.
The arkbearer as she is fondly called said "He is a jealous God who want to be worshiped and praised, therefore every believer or disciple must do what God commands.
Queendalyn Yurglee maintained that being born again does not guarantee eternal life but manifesting the will of God to impact the society.
Check Out : Black Sherif – Second Sermon (Official Video)
"Don't say that you love God because you go to church every Sunday or partake in church activities but live a life which will come forth as a testimony for the unbeliever to be saved". If people confess their love for us but fail to comply to our needs, we get disappointed and avoid them in our lives, that is the same situation with us and God when we confess our love to him but do otherwise" she preached.
Queendalyn after her sermon led a spirit-filled ministration to impact the congregation. The Glory of God manifested and his name was exalted
Stream her songs here- https://fanlink.to/e5gJ
Watch her latest release below and subscribe to her channel here –