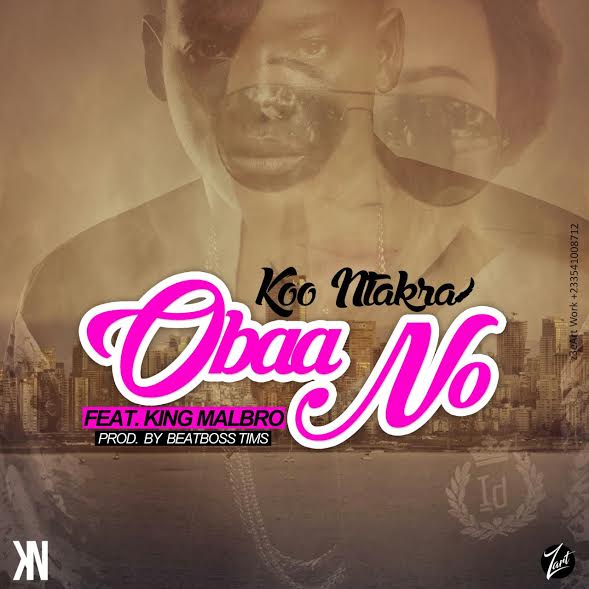 Koo Ntakra follows his recent release of his hot street jam 'Tsotsoo' with this new piece 'Obaa No' featuring one of Akuapem's male vocalist, King Malbro.
The BeatBossTims produced song has already been featured in the ongoing Yolo TV series since it season two premiered earlier this year. The lyric of the song has drawn much attention from fans of the young talent, who have been yearning to hear the full version of the song.
After months of holding it back, Koo and his team comes with the full version of the song for fans and lovers of the young rapper. Sources within the #TeamKN camp reveals the hitmaker and his team plans to release a song each week from now till the end of the year. This is the 2nd in a row after 'Tsotsoo', so we wait to see if they can live up to this promise.
Check Out : Sarkodie – Fa Sor Ho (Prod. by MOG)  
Well lets enjoy another great piece from Akuaba, Koo Nie.
Koo Ntakra – Obaa No (Feat. King Malbro) (Prod. by BeatBossTims) [Download]