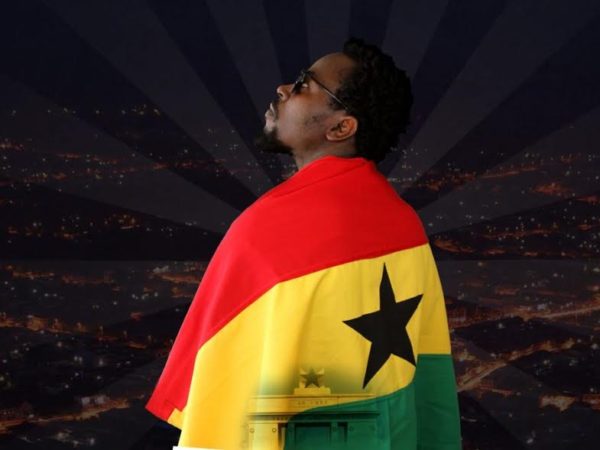 KwawKese, one of the most famous Ghanaian hip-life artists, also popularly known as "Abodam", has released a new hit single titled "KROKROMOTI POWER".
The proud Ghanaian and beloved artist urges Ghanaians to remain peaceful and cast their votes for their chosen candidates for the upcoming election, which is scheduled to take place on December 7th, 2016.

The video is produced by Kings Crøwn Media, who also produced the Anas 4 Peace campaign video a couple of weeks ago, and directed by the talented Musa Mousse.
The song 'Krokomoti power' encourages and calls on all Ghanaians to exercise their rights by voting and contributing to a peaceful election. The video shows many images of the cultural atmosphere of Ghana, and the countless and colourful daily activities that take place.
Ghana is one of the handful countries in the continent where peaceful elections are the norm rather than the exception. And as citizens of this great and proud nation, we must not take that for granted. When KWAW KESE was asked what we as Ghanaian should do this election, he said: "voting is your right, act on it, choose peace and let your kokomotie power do the talking."
Kings Crown Media is owned by Ghanaian Media and Fashion icon Kofi Laing and LA Filmmaker and Director Musa Mousse.
Check Out : My life Is In Danger – Mr Logic  
[youtube https://www.youtube.com/watch?v=siU5MGkXL4w?feature=player_detailpage]