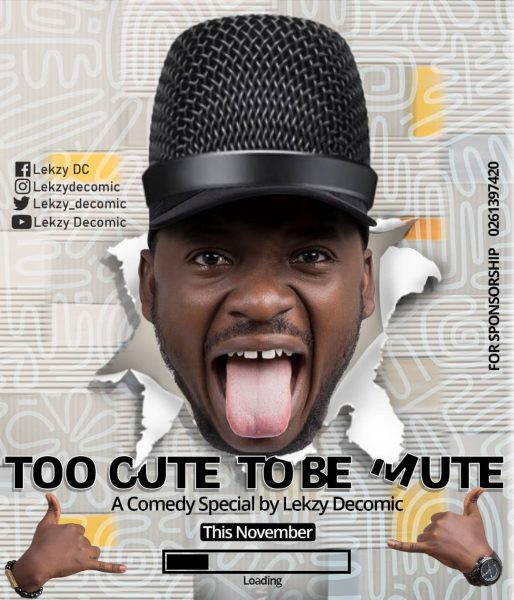 Celebrated Ghanaian comedian, Lekzy Decomic, hints at a show that will set the tone for what stand-up comedy will be like in the coming years. 

Lekzy Decomic in the year 2021 has taken his comedy business a notch higher being a cohost of one of the most-watched TV shows, Half Serious Show, and the very listened radio show, WMT. Although Lekzy has garnered the right attention and the right ears with these shows he still wants to stay true to his calling, stand-up comedy.

While all the details and the information about the show haven't been fully disclosed by the comedian, there has been a constant circulation of his catchphrase "2Cute 2 be  Mute" gradually taking over social media. Knowing Lekzy and the standard he sets with his standup comedy shows over the years, fans and comedy lovers can count on a good time of jaw-breaking jokes and exhilarating moments.
Check Out : Black Sherif – Cry For Me (Prod by Unda Beat)

Lekzy commented: After the Pandemic hit us I haven't served my standup lovers something to enjoy, they have been starved enough and what's to come will quench that thirst, it will be different and unprecedented. I just want people to start preparing their minds and jaws for me because I am going all out this time.
Now, pick your phone do a short video and say "2 cute to be Mute" post on your social media handles, and mention or tag Lekzy Decomic for a repost. Pay closer attention to his social media handles  @lekzy DC for more updates on what's to come.