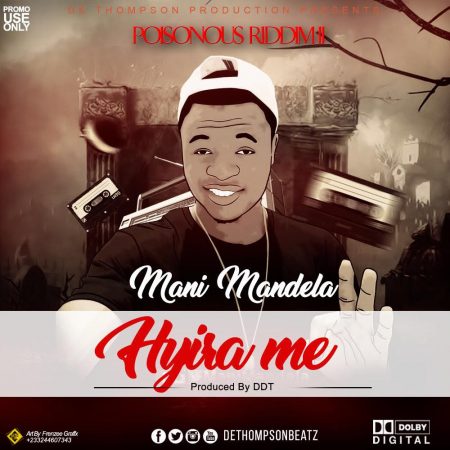 We are about to climax the year 2019 and we'll be ushered into the year 2020 in a few weeks! What are your desires and most importantly, your prayer towards 2020?
Afrobeat and Highlife artist, Mani Mandela has composed a song for the ensuing year 2020 which he calls 'Hyira Me'; a follow up to his recently released song 'Azumah'. 'Hyira Me' a Twi phrase which translates to "Bless me" is a simple prayer to God, asking for double blessings in the year 2020. The song is a plea to God to not bypass him in the year 2020, but to bless him beyond measure because, it is his turn to be blessed.
Mani Mandela is well known for his magic in composing love songs, but has shown versatility on this gospel-like masterpiece. Production credit goes to DDT Production. 'Hyira Me' was recorded on the "Poisonous Riddim II", with the likes of Kumi Guitar, Wutah Kobby, Screw Face and many more atists having their versions on the riddim. However, it's Mani Mandela's version which seems to be outstanding, with a perfect message.
Download, listen, be sociable and share Mani Mandela's 'Hyira Me' to the world!
Mani Mandela – Hyira Me (Prod. By DDT) [DOWNLOAD]