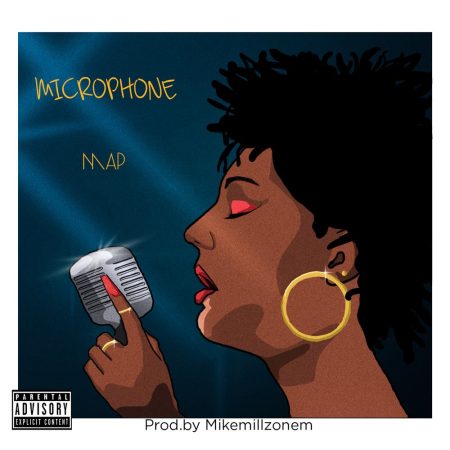 Ghanaian afrobeat singer-songwriter – MAP unlocks this potential club-banger titled 'Microphone'.
Stream: https://song.link/i/1604628211
This soothing afro-fusion record produced by MikemillzOnEm serves as MAP's debut single. Finding his style, he blends high-life seamlessly with Afro-pop, hip-life, hip-hop and dancehall; making him a force to reckon with.
Following some minor setbacks, he spearheads into the year 2022 with the banger "Microphone".
"Music is my way of life"- These are the words that MAP lives by. Living in an environment where music was a big deal to the whole household, the passion to create music took over.
Since 2011 he has been magnificently accoutering waves and vibes with various styles and genres; making him incredibly versatile. Writing about Love, Life, hustling, family and everything that brings inspiration. He says "this be the 'GOLDcoast SZN'"
Kindly Stream and download 'Microphone' mp3 below;
Get it on all Digital Platforms below;