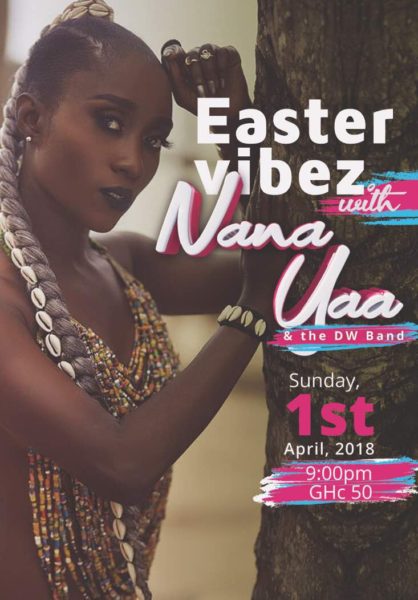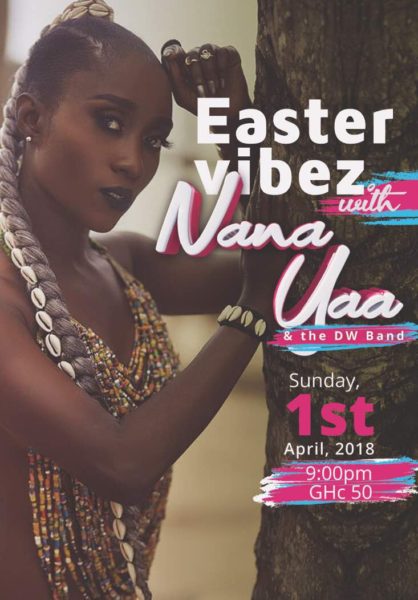 With her current banger- my hunny everyone's favorite song of the moment, songstress NanaYaa is hosting a show this Easter called: 'Easter Vibes with NanaYaa'.
The event is set for Sunday – April 1st at the + 233 Jazz bar and Grill. NanaYaa will be live in concert with the Deep Wave band and it promises to be super fun.
In talking about the event, NanaYaa said: 'I have not had a concert at
+233 Jazz bar and Grill in a while now; so guys this one is very special to me".
Check out ; Stonebwoy – Tomorrow (Attitude Riddim) (LYRICS)
She also mentioned that the show will be an Easter to remember there fore every one who loves good music from old school down to the current banger My Hunny should come out and support.
NanaYaa noted she chose Easter Sunday for the special reason of it; that is togetherness and love.
Come out with your friends and family lets spread some love and vibe to some good music from NanaYaa and the deep wave band.
Save the date Sunday 1st April at the + 233 Jazz bar and Grill.