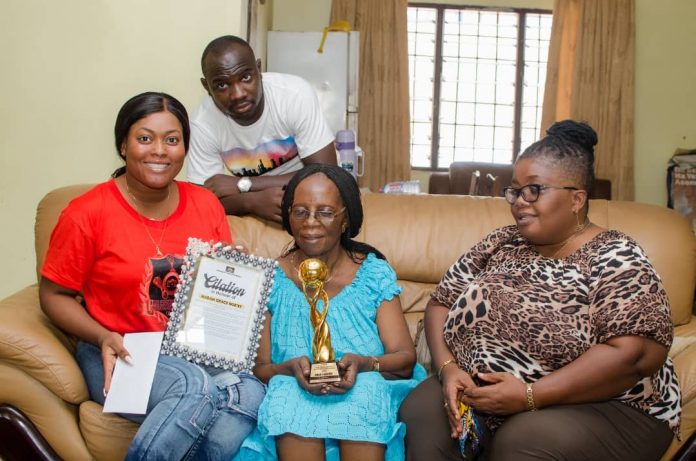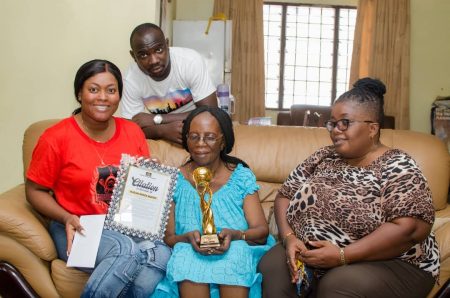 Organizers of the Ghana Actors and Entertainers Awards have donated and honored some aged personalities who have contributed immensely to the
growth of the creative arts industry.
The organizers did that as part of plans to unleash the 2020 edition of the Ghana Actors and Entertainers Awards. Among the persons who received
these donations were veteran actor Emmanuel Armah and Veteran Actress Grace Nortey.
For sometime now, the initiative have recognized several creative arts personalities whose continued efforts have positively impacted the arts
industry and also help in the nurturing of young talents for the industry.
Grace Nortey who received the honorary citation, Plaque and cash at her residence expressed her sincere gratitude to the organizers of the
scheme and pledged her support for the good cause. "To think of me out of the many veteran actors alone is a blessing for me and I appreciate
your honor and donations so much" She said.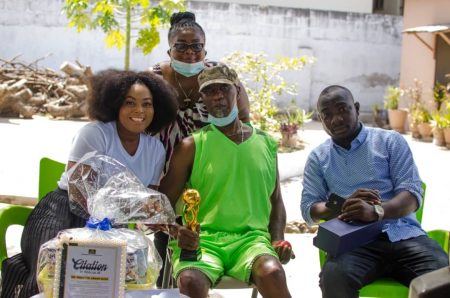 The organizers also donated to veteran actor Emmanuel Armah who has been in the news recently over his ailing condition. The organizers donate some
cash foodstuff and an honorary plague to appreciate his contribution to the industry.
The Veteran actor also expressed his gratitude for the kind gesture done him by the organizers. He also called on members of the creative
arts industry to come to his aid in these trying times.
The organizers of the Ghana Actors and Entertainers Awards after the donation expressed their sincere appreciation to their sponsors
including Time Herbal Mixture and others who had made these activities possible.
They also called on individual and corporate bodies to sponsor their scheme while pledging their support for aged entertainers to ensure that
they are not left behind after their work on screens has come to an end.