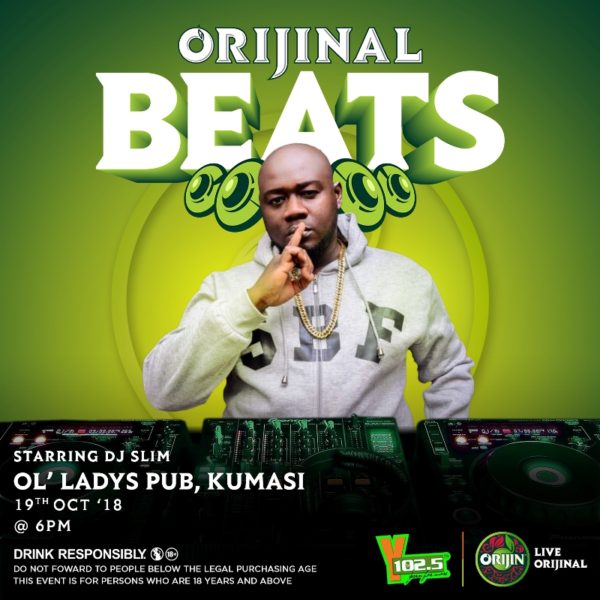 Kumasi are you ready? Orijin is set to turn OL' Ladies upside down with 'Orijinal Beats" this weekend. Orijin is going to take you from 0 to 100 real quick and turn up the heat every step of the way. These are the reasons why you should brace yourself for an experience to remember;
Check Out : Kwaw Kese – Porkum (Feat Kudos Badman) (Shatta Wale Diss)
The Orijinal Party Crew: Dedicated to creating experiences that are undisputed, Orijin's pairing of DJs Vyrusky and Slim with Kojo Manuel promises nothing but excitement unquantified. If you're in doubt, ask about what happened at the Purple Pub in Osu during the Founder's Day weekend. You'll thank us later.

Special Cocktails: These cocktails are specially crafted to your taste and provide a great mood for any party. The bitters laced mixes come with varied ingredients with the promise of giving you a taste of authenticity and herbs.


Orijin for the Boys: With 6 bottles going for the price of 4, you have no excuse than to take one for the boys. This way, you get to spread the boys, soak in the vibes, chill and enjoy the full Orijinal Beats experience.

So here you have it. Fun, excitement and the jams are about to have a different definition with Orijinal Beats. With partners YFM, the event promises to be all vibes. Come 20th, all the fun in Kumasi will be heading towards OL' Ladies Pub and you don't want to miss out.