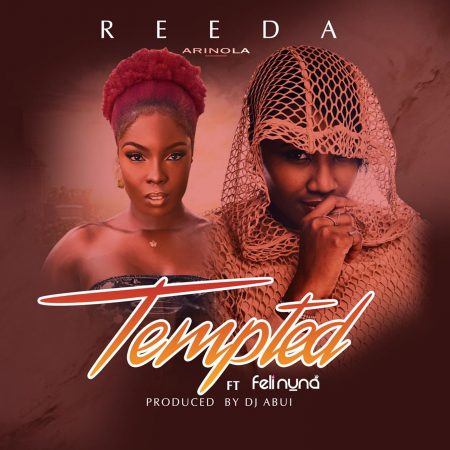 Reeda Arinola is fast becoming one of Africa's most promising songwriters and music sensations. Nigerian born Ghanaian singer, songwriter and poet, Reeda Arinola, teams up with the ever exhilarating super talent from Ghana, Feli Nuna, on this joint titled 'Tempted'. Feli Nuna sure reminded us of how she's still got it in the game on this song and we have truly missed it. (you'll get it after listening to the song).
'Tempted' could not have come at a better time as the world is embattled with the cancer of racism and injustice. Many across the globe are voicing out their grievances, amplified by frustrations against all forms of oppression of the modern era. Injustice, bigotry, white supremacy, brutalities and all other forms of vile misconducts against humanity are the temptations that fuel protests and violence.
"I've been feeling lonely in these sheets, as I slip on my socks and tuck myself to sleep, but my mind be playing tricks on me, it stirred up a feeling I had locked in deep", are the opening lines to this wonderfully crafted and well composed spectacle of art through music and poetry.
Tempted is a masterpiece of true poetry and captivating lyrics, vocals, flow, composition, production and talent. From the very first drumline to the constant loops of celestial synths and beautiful rhythms of the violin, 'Tempted' maintains the listeners interest throughout the entirety of the song. Yet another classic song by Reeda Arinola.
'Tempted' was produced and mixed by DJ Abui. This is a must listen.
Stream, Share, Like and Comment. Let me know your thoughts