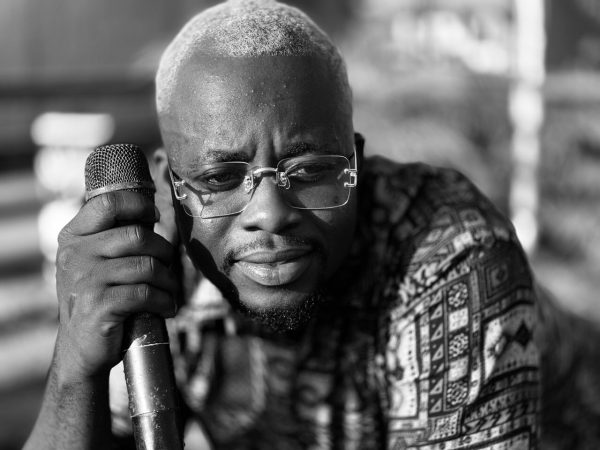 Talent Quest, a leading talent development agency in Ghana, is delighted to announce its official partnership with the widely acclaimed entertainer and MC, Hypeman Darren Flex. This strategic collaboration marks a significant milestone for bot h parties and sets the stage for unparalleled growth and success in the entertainment industry.
Under the terms of the agreement, Hypeman Darren Flex and Talent Quest have committed to a two-year partnership, effective immediately. As part of this exclusive arrangement, Talent Quest will assume responsibility for public relations, branding, promotions, marketing, and legal legislations on behalf of Hypeman Darren Flex, leveraging their expertise and industry insights to further elevate his career to new heights.
Talent Quest's unparalleled reputation as a powerhouse talent development agency, combined with Hypeman Darren Flex's undeniable talent and magnetic stage presence, presents an exciting synergy that promises exceptional opportunities and breakthroughs in the entertainment realm.
Hypeman Darren Flex, known for his infectious energy, electrifying performances, and unmatched ability to captivate audiences, has established himself as one of Ghana's most sought-after entertainers. With this new partnership, he is poised to reach even greater heights, expanding his brand presence and captivating a wider audience both locally and internationally.
Talent Quest's comprehensive suite of services, which includes strategic public relations campaigns, innovative branding strategies, targeted promotions, dynamic marketing initiatives, and expert legal guidance, will work harmoniously to ensure Hypeman Darren Flex's talent is effectively showcased and his career is propelled to unprecedented levels of success.
Speaking about the partnership, Hypeman Darren Flex expressed his excitement, stating, "I am thrilled to partner with Talent Quest, a distinguished talent development agency known for their commitment to excellence. With their guidance and support, I am confident that we will achieve remarkable milestones in my career, reaching new audiences and solidifying my position as a leading entertainer in Ghana and beyond."
Talent Quest's head of Brands and strategic parnerships, Jonilaron behalf of the company, shared his enthusiasm about the collaboration, saying, "We are honored to join forces with Hypeman Darren Flex, a true visionary in the entertainment industry. Our team is excited to work closely with him, leveraging our resources and expertise to maximize his potential and create groundbreaking opportunities. Together, we aim to shape the future of entertainment and showcase the immense talent that Hypeman Darren Flex possesses."
This partnership between Hypeman Darren Flex and Talent Quest holds immense promise and heralds an exciting new chapter in their respective journeys. As the collaboration unfolds, fans and industry insiders alike can anticipate groundbreaking projects, captivating performances, and an elevated level of excellence that will redefine the entertainment landscape.