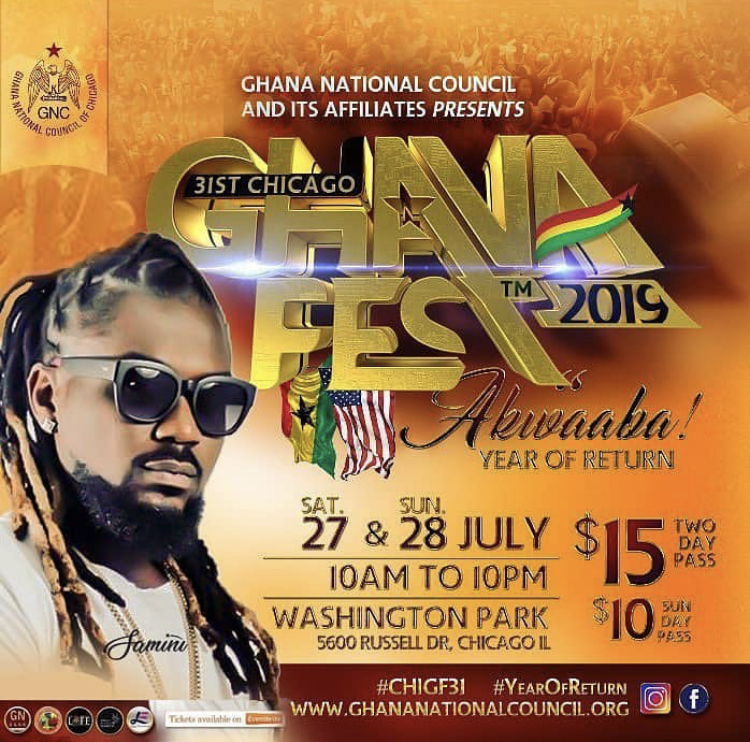 Samini has been listed as one of the headline performers for this year's GhanaFest as part of the "Year Of Return" global celebrations.
GhanaFest 2019 is a 2-day event slated for July 27th and July 28th.
Samini will be playing at Washington Park 5600 Russel DR, Chicago IL. Event is organized by the Ghana National Council (www.GhanaNationalCouncil.Org).
Check Out : Koo Ntakra x Strongman – Rap Lesson 2
Samini is a fiery Ghanaian performer with 7 studio albums; with "Untamed" as his latest with 22-songs, all strictly Reggae. His "Untamed" Album charted at N.o 8 on January 1, 2019 on Billboard.com's Top 10 Reggae Albums and also won "Album Of The Year" 2018 on European giant Reggae network, Reggaeville.com
For further bookings, kindly reach out to his Management via booksamini@africa1media.com
You can follow Samini on his social media connects here below;
Facebook: SAMINI
Instagram: @Samini_Dagaati
Twitter: @Samini_Dagaati