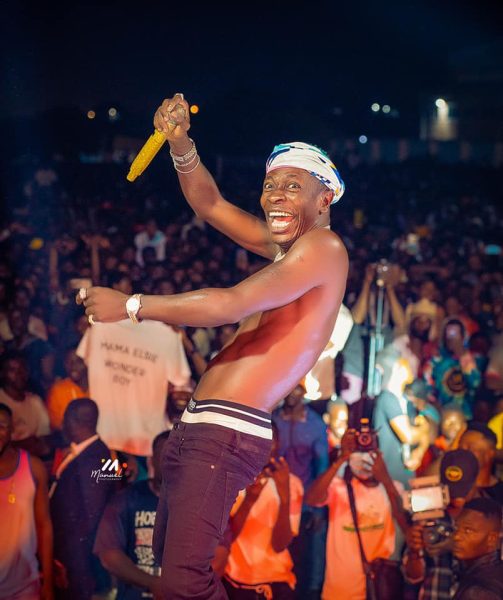 Dancehall King Shatta Wale who is the center of the whole hoax about an alleged shooting incident has been arrested by the Ghana Police Service. This comes after two suspects were arrested for causing fear and panic as they were the source of the whole rumor.
FOLLOW US ON INSTAGRAM FOR MORE UPDATES : @GHANANDWOM_
The suspects are currently in the custody of the Ghana Police Service. Off his social media account, Shatta Wale made a statement that he took the phone of Nana Dope and Deportee who is one of his manager's and made all those posts.
The police service has made an update that Shatta Wale has been arrested. This is a developing story and we will keep you updated soon.