In a recent public appearance, renowned Ghanaian artist Shatta Wale made a bold fashion statement, donning an Unapologetic NM cap.
This emerging clothing brand, curated by musician Teflon Flexx, also known as Akaateba Christopher, has rapidly gained popularity since its mid-2023 launch, offering a diverse collection including boxer briefs, caps, and sunglasses.
Shatta Wale showcased the brand's versatility by confidently sporting an Unapologetic NM cap, emphasizing the fashion-forward choices the brand provides for men. The collection not only includes trendy headwear but also features stylish boxer briefs and sunglasses, reflecting Unapologetic NM's commitment to quality and unique designs.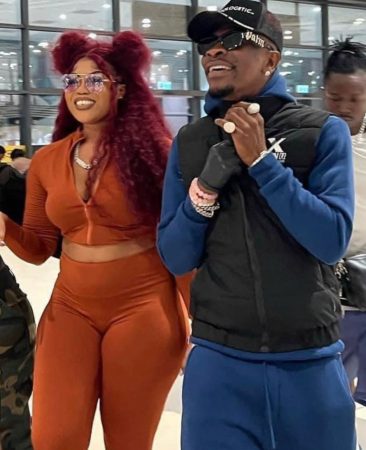 With celebrities like Shatta Wale endorsing the brand, Unapologetic NM is becoming a go-to choice in the fashion landscape, captivating audiences with its distinct offerings. As the brand continues to attract attention, fans eagerly anticipate more collaborations and sightings of their favorite stars embracing the diverse and stylish collection by Teflon Flexx.