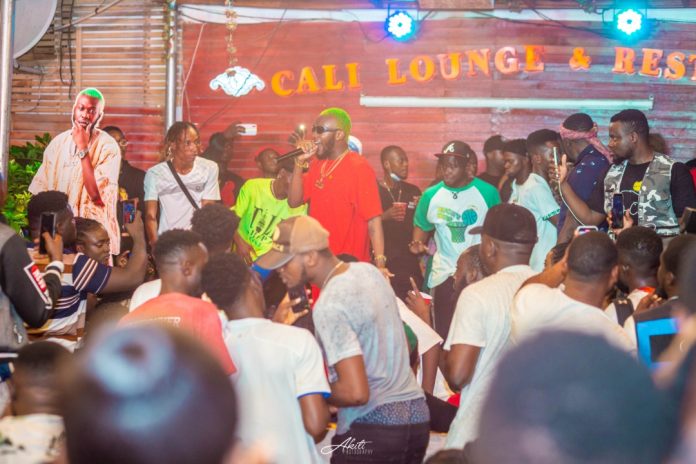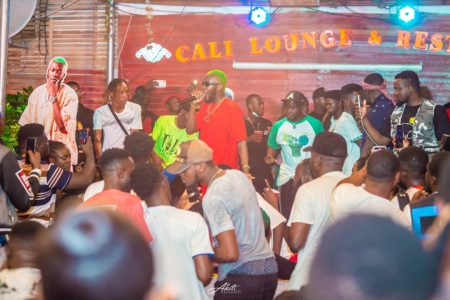 Teflon Flexx shut down the suburb of Madina, Accra with his Loud in Madina concert.
The event held at the Cali Lounge in Madina Estate saw the venue getting full to capacity, with many fans getting stuck outside.
To prevent overcrowding and a possible stampede, some fans were denied entry into the Loud in Madina concert grounds.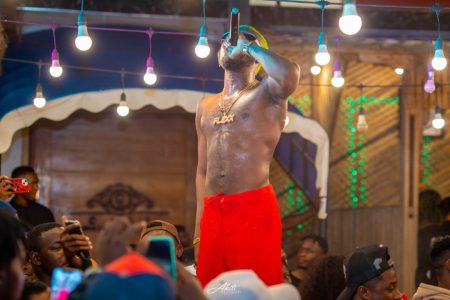 This led to a lot of agitation from the fans, who could only vibe to the performances outside but not see their favorite star perform on stage.
In a post on social media, Teflon Flexx thanked his fans and also apologized to those who were denied entry, he stated that to prevent such occurrence from happening, he will be organizing his next concert at a bigger venue.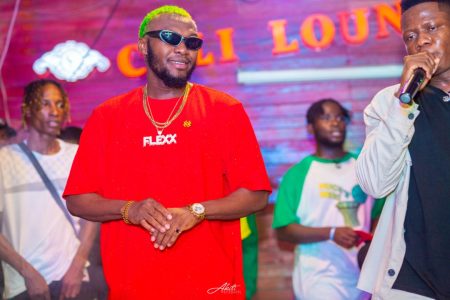 The Concert was massive and aside Teflon Flexx saw performances from Comedian Waris, MJ the Comedian, Enam, Sherry Boss, Theo Versace, Offei, Nella Mich, Mawuli Younggod, Talaat Yarky, and many more.