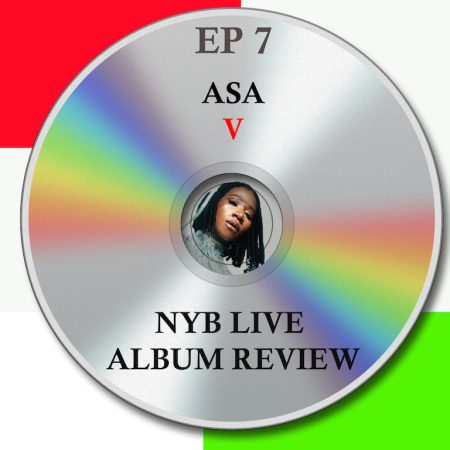 Nigerian singer Asa is out with her fifth album titled V (featuring Amaarae, the Cavemen, and WizKid) and gets reviewed on the NYB LIVE Album Review (NLAR) podcast.
Stream the NLAR podcast: https://nyblive.fanlink.to/NYBLIVEAR
Asa is known much for features but for this 10-track album she teams up with Ghana's Amaarae, the Cavemen, and Wizkid.
Stream V from Asa: https://asa.lnk.to/v-the-album
She revealed in an interview on Africa Now Radio that all the collaborations came out of a genuine connection and friendship.
She also shared that the album 'V' was her getting out of her comfort zone.
Listen to the NYB LIVE Album Review
Anchor: https://anchor.fm/yaw-boadu-ayeboafoh
The NYB LIVE Album Review podcast is all about rating the albums and EPs from artists coming out of Africa and beyond.
The Podcast goes live on Apple, Spotify, Audiomack, Google Podcast, and more, every Wednesday at 4 pm GMT and it is hosted by Yaw Boadu-Ayeboafoh.
https://open.spotify.com/episode/0Jk5bvLY4XLXcH6csucnVd