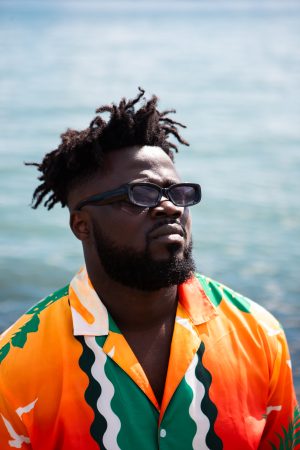 Jacob, known to music enthusiasts as the captivating Sency Miller, is back with a mesmerizing music video for his latest single, "Figur 8."
The UK-based artist has been turning heads with his distinctive sound and charismatic presence, and "Figur 8" is poised to be another chart-topping hit.
The audio track for "Figur 8" was expertly produced by Realisticbeatz and Oshowdaviz, showcasing the artists' talents in creating infectious melodies.
Oshowdaviz also lent his expertise to mixing the track, ensuring it's a sonic masterpiece, while the mastering was skillfully handled by Samsney.
Sency Miller's music videos are known for their visually stunning narratives, and "Figur 8" is no exception. Filmed by the renowned director Blue Boredom in the picturesque United Kingdom, the video unfolds with a captivating beach vibe. The storyline follows a chance encounter between a man and a beautiful woman, resulting in an unforgettable journey as they get to know each other better.
Sency Miller has a track record of releasing exceptional music that resonates with audiences across the globe.
His previous hits, including "London Dubai," "You," and "Beautiful," have solidified his position as one of the most promising Ghanaian talents in the diaspora. "Figur 8" promises to be yet another addition to his growing list of musical achievements.
Sency Miller's "Figur 8" music video is a must-watch for anyone seeking an immersive musical experience that combines captivating melodies with a visually stunning narrative. Fans of his previous work and newcomers alike are in for a treat as they embark on this musical journey.
"Figur 8" expertly sets the tone for Sency Miller's continued success in the music industry as it promises to be another chart-topping success. With a knack for creating memorable music videos, Sency Miller continues to make waves in the music industry.
Enjoy the video below:
By Fiifi Adinkra