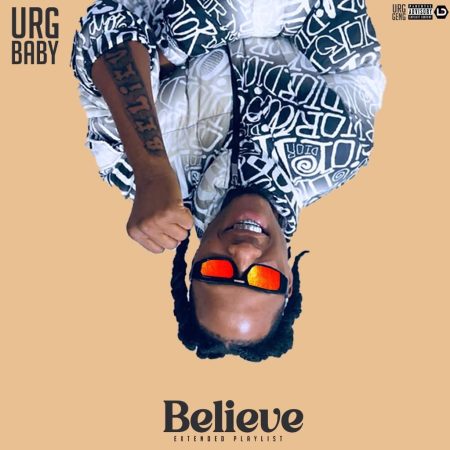 Emerging Ghanaian musician Urg Baby Formerly known as Oxygen Oluwa Exceeds Expectation With ''Believe EP'' Featuring Panda Boii, Nickle Kay & Irich.
The follow up to last year's singles sees the Ghanaian Music star Urg Baby attempt to surpass his own high bar with Believe EP featuring Panda Boii, Nickle Kay & Irich.
After releasing Feelings, URG Baby is finally out with a power-packed compilation in his first Studio installment.
URG Baby – Believe Ep TracklistURG Baby – Believe Ep Tracklist
The album expresses profound thoughts with heated and thought-provoking lyrics with narratable storylines, brilliant metaphors, entertaining antidotes and a deep well of conviction.
Stream BELIEVE EP by URG BABY here – https://fanlink.to/urgbabybelieveep
"BELIEVE" EP launched under Unlimited Riches Gang got released on Digital Stores on Friday, 4th November, 2022 with 6 songs listed for it.
Carlos Domefa , known professionally as URG BABY, is an African singer and songwriter of English, EWE who specialises in Afrobeats. Who is the founder of URG (Unlimited Riches Gang) His stage name honors his gang (URG) and mother, whose popular name is BABY.
Check out Believe Ep BELOW
Boomplay – https://www.boomplay.com/albums/57634909?from=search
Get interactive with URG BABY on
Instagram : urg_baby
Facebook: URG BABY
Twitter: urg_baby
TikTok: urg_baby
YouTube: URG BABY