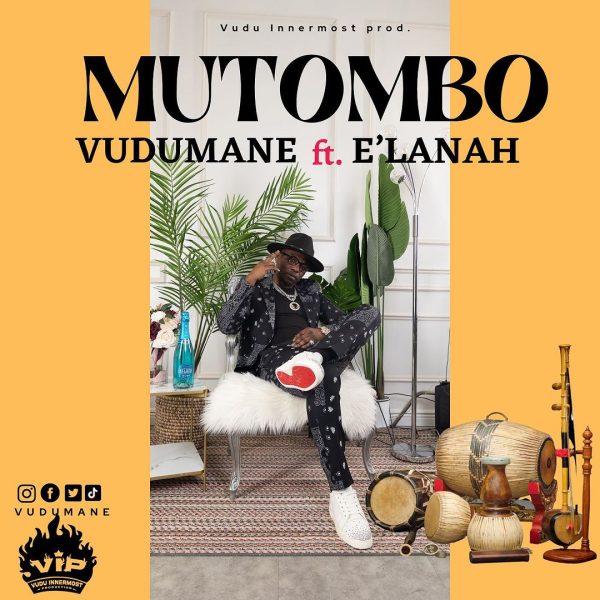 Atlanta, Georgia – Vudumane, a name synonymous with musical excellence, has launched his latest sonic masterpiece, 'Mutombo', taking the world by storm on October 29, 2023.
A true musical luminary, Vudumane embarked on his artistic journey at the tender age of 11 and has since graced stages around the globe. His magnetic presence and the remarkable energy he brings to his live performances have garnered a dedicated following of music enthusiasts who crave his captivating tunes.
'Mutombo' is set to make waves with its fusion of Amapiano and Afrobeats elements. The song features the melodious vocals of E'Lanah, enhancing the vibrant synergy of this musical gem.
The title 'Mutombo' serves as a celebration of a unique personality trait – being readily available for people in times of need and also being a provider, a theme that resonates with audiences across the globe.
This track boasts all the intricacies of a typical house music sound, as traditionally crafted in South Africa, creating a magnetic atmosphere that will keep listeners grooving.
'Mutombo' is not confined to any single genre, but rather appeals to music enthusiasts of all genres. With its universal appeal and infectious rhythm, this song promises to capture the hearts of music lovers worldwide.
You can access 'Mutombo' and explore Vudumane's entire musical universe by visiting this link linktr.ee/vudumane
Vudumane, a gifted musician, has carved a unique path in the music industry by seamlessly blending his Ghanaian roots with global sounds. His music pays homage to tradition while propelling its evolution, an inspiration to fellow artists and music enthusiasts alike.
For more information about Vudumane and 'Mutombo,' please visit Vudumane's official website at vudumane.com.
For all media inquiries and interview requests, please contact: bookvudumane@gmail.com