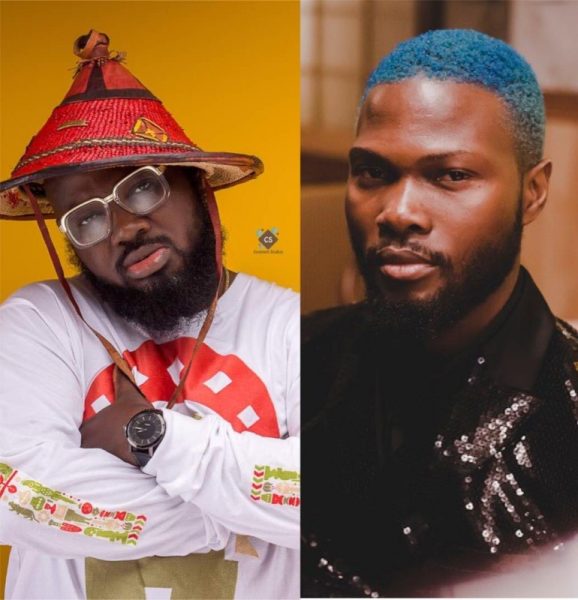 Electronic AFRO SOUL singer WurlD pushes the envelope of authentic rich AFRO SOUL sounds by creating timeless records inspired by his childhood memories from growing up in Lagos.
The song, the lead promo single, is a very fine mellow 'palmwine highlife' style of production that casts your mind back to colonial/pre-independence moments. The love ode got a very solid production touch from young fast-rising Ghanaian Producer, Wakayna.
Wurld makes a perfect pick for this song he "Birthday Song/Palmwine Riddim" by featuring Veteran Ghanaian Hiplife Musician, Zeal, of VVIP fame. Zeal carefully delivers sweet melodies with his voice swooning the virtual lady he serenades in the song; the seamless switch between vocals from Wurld and Zeal makes it a good one to plug on replay, especially if you're spending the 'quarantine season' with your loved one.
Check Out : Who Is Ay Poyoo And What Is He Up To?
"Birthday Song/Palmwine Riddim" is award single off the "AfroSoul" Album released by Wurld on May 15, 2020.
Here's the streaming link for the song/album on the Digital Stores: https://wurld.lnk.to/AfroSoul
LISTEN to "Birthday Song/Palmwine Riddim" here on Youtube:
About AFROSOUL Album:
1. NATIONAL ANTHEM/Growing wings: a record inspired by the trials and tribulations of the youth of Nigeria. Pushing through daily struggles to make it against all odds.
2. GHOST TOWN: Wurld sings…Ghost town is a state of mind, this track was inspired by the idea of waking up every morning and being your best. Knowing that all the glories of yesterday doesn't matter today until you show up and perform your best.
3. LOVE NOBODY: A progressive Afro-soul pop record fusing infectious afro-beats Rhythm with high tempo drums.
4. STORY: Wurld finds himself missing his lover but can't find the courage to express his feelings as he sings " I know I act like a tough guy… when you no dey call me I get lonely when you no dey text me I get lonely, when you no dey find me I get lonely, when you no dey touch me I get lonely, now you got me all up in my feelings ".
5. WAYO: A classic signature Afro-soul love songs by WurlD. Wayo is a perfect balance of soul and Afro beast music, which the audience has now come to coin as WurlD's signature style and unique approach to Afro beats records.
6. CAN'T COME OUTSIDE: A passionate soulful record inspired two lovers who are stuck to work things out during a lockdown. Wurld sings "now that we both lockdown, I am getting so messed up, can't go outside no no, can't come outside no no."
7. BIRTHDAY SONG / PALMWINE RIDDIM: WurlD Taps legendary Ghanaian hip life group VVIP to create a classical afro soul birthday song anthem for the new decade. As Wurld sings "it's your birthday , it's your birthday make a wish oh". His vision is clear and precise, his on a mission to create the next global birthday song smash that will lead this generation.
Follow him on his Social Media pages here:
www.twitter.com/thisiswurld
www.instagram.com/thisiswurld
https://www.facebook.com/thisiswurld/