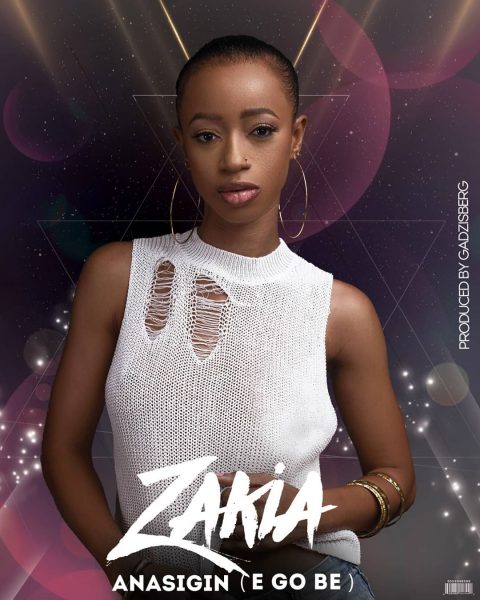 The Ghanaian born Russian bred sultry songbird has always being in love with music. She started performing during her high school days, and spent most of her university years not in the lecture hall, but onstage performing cover songs to massive crowds of party goers.
Discovering her talent for moving people with her music and stagecraft, Zakia decided to return to Ghana after achieving a Master's Degree in Political Science and take up music full time as a profession. According to her, she sees an opportunity in the Ghana Music industry now, where there aren't enough female artists. Her music is also a refreshing alternative to what's currently on the Ghanaian music scene.
One would describe Zakia's sound as SOUL. The lyrics and melody of her songs are melancholic and yet at the same time, they tear at the very strings of your heart. When she's not motivating you in "Winner" or "E Go Be", she's teasing and flirty in "You and I" and "Superwoman".
The sensual crooner has promised to drop one song every 2 weeks for the rest of the year.
"E Go Be" is the first song in that tall list. Sang in the Waali dialect of the people of Wa in the Upper West Region, "Anasigin (E Go Be)" is a motivational song that calls on listeners to not give up nor be dismayed by life's circumstances for there is always light at the end of the tunnel.
Stream or download "Anasigin (E Go Be)" on Audiomack, SoundCloud and YouTube.
Check Out : Kawabanga – Akatafoc (Feat. O'Kenneth, Reggie & Jay Bahd)