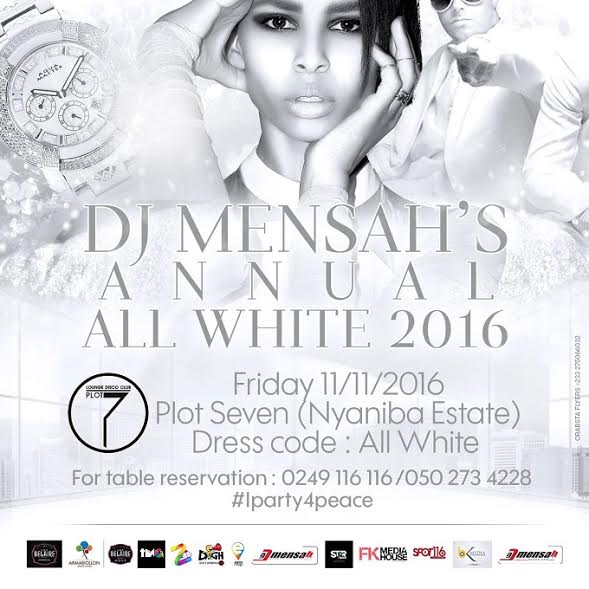 As we are all aware of, this season is an election year and it is of no doubt that anticipation has risen so high for the annual Dj Mensah All White Party.
Check Out : Lord Paper – Maame Serwah (Prod by Magnom)
This year's theme for the event is tagged #IParty4Peace which is slated for the 11th of November, 2016.
It is aimed at celebrating with the nation's top personalities and campaigning for a peaceful election.
The IParty4Peace All White Party will be held at Plot Seven, Nyaniba Estate and as usual, the event will feature top personalities in the entertainment, political and social world.
This year's IParty4Peace All White Party event is proudly partnered by BK Multi-Media, with DjMensahOnline.Com, Disturbinggh.com, Spot116, Zone 360, TMGTV as media partners and, supported by Star Buzz, Luc Belaire, Armabiollon Group Limited, Luc Belaire France & FK Media House.
For table reservation, contact 0249116116/0502734228