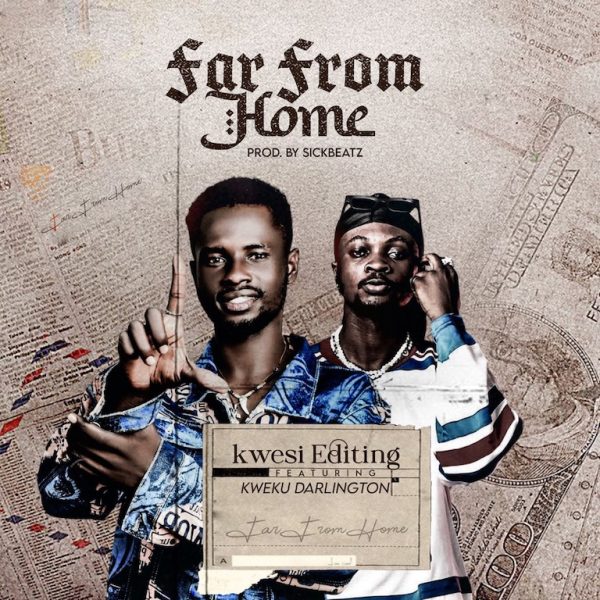 Rapper Kwesi Editing, a rising star, has returned with another infectious hit song.
The sensational rapper has featured another renowned rapper and "Sika Aba Fie" hitmaker Kweku Darlington and they call this one "Far From Home".
Stream here –
This new one from Kwesi Editing talks about working hard for money and living his dream life. "Far From Home" was produced by Sickbeatz.
Kwesi Editing is an up-and-coming superstar rapper who collaborated with Kofi Mole and Ypee on his most recent single, "Chacha."
The song "Chacha" by Kwesi Editing, featuring Ypee and Kofi Mole, became popular and became the street anthem, winning over many young people and music enthusiasts.
As an independent musician, Kwesi Editing is getting ready to release a new song and is still selling music lovers his beautiful brand.