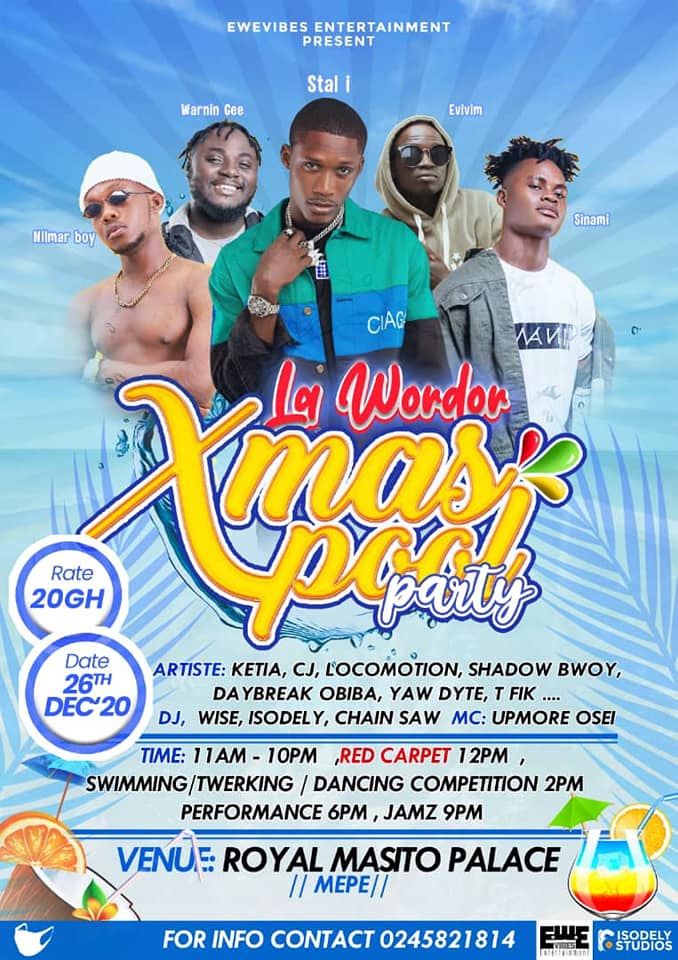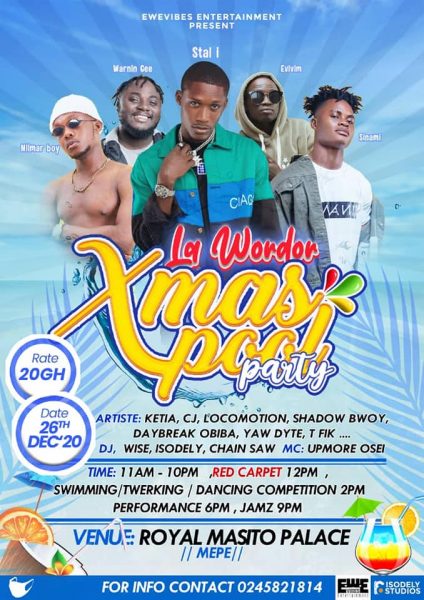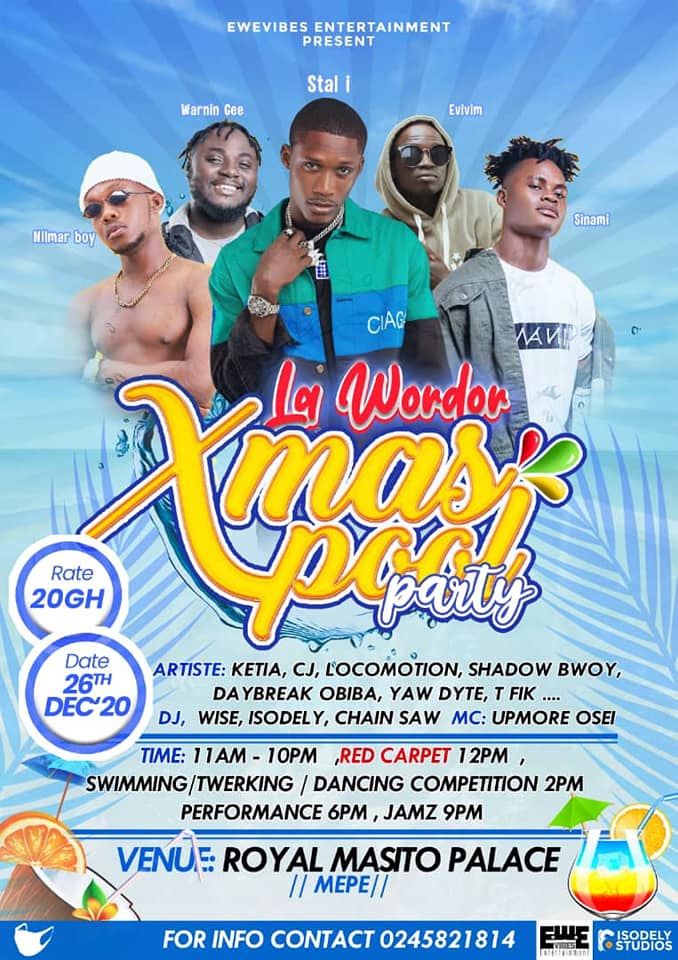 Covid has caused a lot of problems but that will not prevent us from having this Christmas. The biggest Pool Party jam is about to be witnessed on the 26th of December and you need to be there.
EweVibes Entertainment brings to us "La Wordor Xmas Pool Party" and this will be taking place at the Royal Masito Palace (Mepe). You will need to be there to enjoy the best of entertain as Stal I, Sinami, Ketia amongst others jam us to the best of good performances.
The event starts at 11am and closes at 1opm with activities such as Swimming, Dancing Competition and Jamz. Rate is ghs20 and it's very affordable for the pocket. You gotta be there.