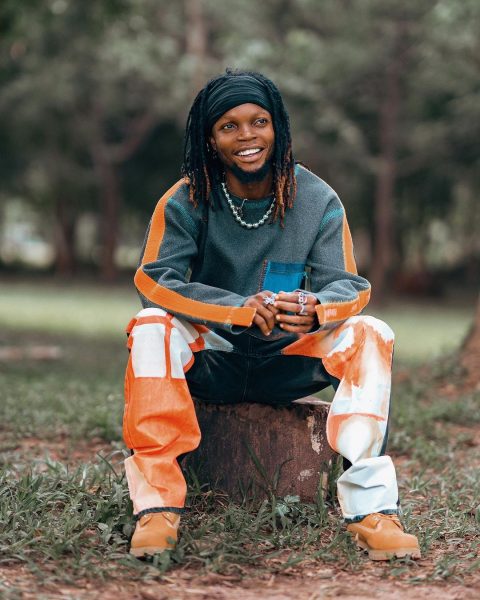 Sobba, the talented and rising artist, has just unveiled his latest EP titled "Late Arrival." This highly anticipated release showcases Sobba's incredible talent and musical versatility, with captivating collaborations featuring Fameye, Datbeatgod, and Jaylong YBG. Produced by the talented Datbeatgod, this EP promises to take listeners on a musical journey they won't soon forget.
Sobba's "Late Arrival" EP features a star-studded lineup of guest artists who bring their unique flair to the project. One of the highlights is the collaboration with Fameye, the renowned and soulful singer whose melodic voice perfectly complements Sobba's style. The chemistry between these two artists is undeniable, and their track together is a true gem on the EP.
Another exciting collaboration on the EP is with Datbeatgod, who not only produced the EP but also lent his musical talents to one of the tracks. Datbeatgod's expertise in crafting infectious beats and his exceptional understanding of music production shine through, making his contribution an essential element of the overall project.
Jaylong YBG, an up-and-coming rap sensation, also makes an appearance on the EP, adding a captivating and fresh perspective to Sobba's music. His dynamic verses and lyrical prowess blend seamlessly with Sobba's artistry, resulting in a track that leaves a lasting impact.
At the helm of the production is none other than Datbeatgod, a gifted music producer with an impressive track record of creating chart-topping hits. His ability to understand the vision of the artists he collaborates with and translate that into musical masterpieces is what sets him apart in the industry. Datbeatgod's contribution to the "Late Arrival" EP adds an extra layer of brilliance to Sobba's already outstanding work.
Sobba's "Late Arrival" EP takes listeners on a captivating musical journey filled with emotions, energy, and passion. Each track tells a unique story, beautifully brought to life by Sobba's soulful vocals and the exceptional contributions of his talented collaborators. From the upbeat and catchy tunes to the heartfelt and introspective ballads, the EP offers a diverse range of musical experiences that cater to various tastes.
Into his craft, Sobba's "Late Arrival" EP deserves the support of music enthusiasts worldwide. By showing your support, you not only encourage Sobba to continue creating exceptional music but also contribute to the growth and recognition of independent artists like him.
Sobba's new EP, "Late Arrival," is a remarkable showcase of talent, collaboration, and musical brilliance. With the contributions of Fameye, Datbeatgod, and Jaylong YBG, along with the exceptional production by Datbeatgod, this EP is undoubtedly a must-listen for all music lovers. Show your support for Sobba and experience the magic of "Late Arrival" as it takes the music world by storm.
Sobba – Late Arrival [Download]