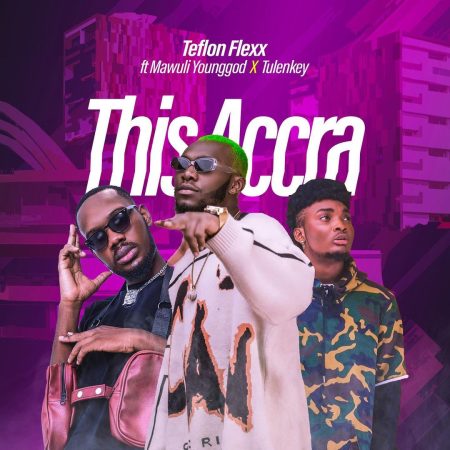 Ghanaian singer and rapper Teflon Flexx is back with a new single titled 'This Accra' featuring Tulenkey and Mawuli Younggod.
The Madina hitmaker has been teasing the single for some weeks now and finally, fans get to jam with it.
Strem 'This Accra' – https://li.sten.to/KhCuMiQ
'This Accra' is a song highlighting the ever-changing dynamics of living in Ghana's capital.
The rappers discuss 'packaging' and the fake lifestyle many are portraying in the city knowing very well they have issues.
Known for his dance tunes, Teflon Flexx has amassed an impressive catalog of hip hop songs with his single Not Even Shouting, being one of the top songs in 2021.
'This Accra' follows the release of his EP 'Love From The East' released earlier in the year as well as his highly praised freestyle 'Peter Parker'.
Listen to 'This Accra' by Teflon Flexx featuring Tulenkey & Mawuli Younggod