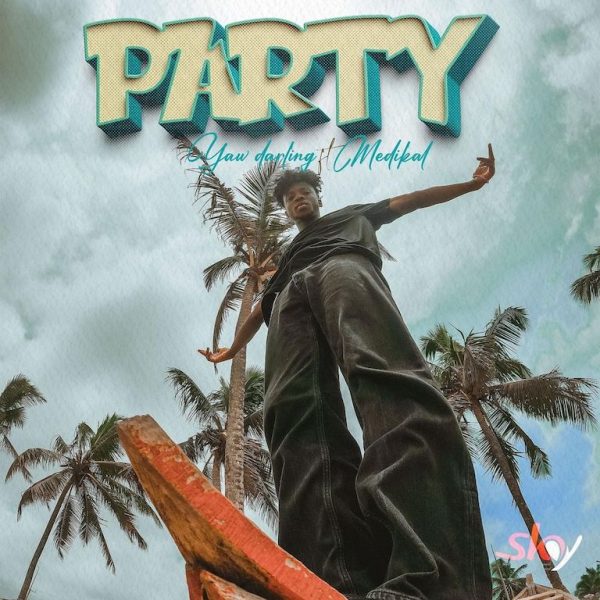 Sky Entertainment is proud to announce the release of a scintillating new afrobeat track titled "Party," a dynamic collaboration between Yaw Darling and Medikal. This highly anticipated single is set to set the dance floors ablaze and captivate listeners with its infectious rhythm and energetic vibes.
"Party" is a testament to the irresistible power of afrobeat music, combining Yaw Darling's undeniable charisma and Medikal's fiery rap skills. The song showcases the artists' unique styles and their ability to create an electrifying atmosphere that will have fans grooving from start to finish.
Drawing inspiration from the rich musical traditions of Africa, "Party" fuses pulsating percussion, vibrant melodies, and catchy hooks, creating an upbeat and unforgettable sonic experience. Yaw Darling's smooth and soulful vocals effortlessly blend with Medikal's confident and punchy verses, resulting in a perfect fusion of talent and creativity.
The lyrics of "Party" celebrate the joy of celebration and the unity that comes with letting loose on the dance floor. Yaw Darling and Medikal invite their listeners to indulge in the moment, leaving all worries behind and embracing the positive energy of the music. This track serves as a reminder to cherish life's memorable moments and create lasting memories.
Stream On Digital Stores: https://ditto.fm/party-yaw-darling-featuring-medikal
Apple Music
https://music.apple.com/us/album/party-feat-medikal-single/1693383162
Boomplay Music ♪♪♪
https://www.boomplay.com/share/music/130933928?srModel=COPYLINK&srList=CMS&ffm=FFM_761e45a3a436214bf5c876cf1c4e5fdc
Audiomack ♪♪♪
https://audiomack.com/yawdarling/song/party
Spotify Music ♪♪♪
https://open.spotify.com/track/6YpTky9XCQ6nDLNBS3Iabj?si=dee701e517c24c27
Amazon Music ♪♪♪
https://music.amazon.com/albums/B0C8PDMBNP
Deezer Music ♪♪♪
https://www.deezer.com/en/album/455375235
Follow him across all social media platforms @YawDarlingMusic