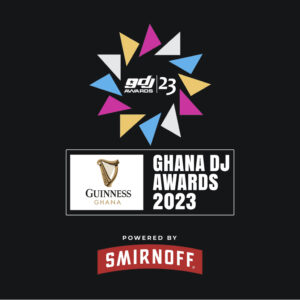 Guinness Ghana announced as Title Sponsor for Ghana DJ Awards; Smirnoff to Fuel the Excitement
The buzz and excitement surrounding the 11th edition of the Ghana DJ Awards has reached a fever pitch today as organizers reveal Guinness Ghana as the event's new headline sponsor. The event will now be referred to as 'Guinness Ghana DJ Awards' powered by Smirnoff,
The partnership with Guinness Ghana, renowned manufacturers and importers of global iconic brands (with its parent company, Diageo), has stirred tremendous anticipation for the upcoming events.
The CEO of Merqury Republic Africa, the creative force behind the event, shared his excitement, saying, "Today marks an exciting chapter in the history of the Ghana DJ Awards as we proudly unveil Guinness Ghana as our esteemed title sponsor. Their unwavering support promises to elevate the 11th edition to unparalleled heights, empowering our talented DJ community and propelling the music industry in Ghana to new horizons. We are truly thrilled about the boundless possibilities this partnership holds and can't wait to witness the magic to unfold at the Guinness Ghana DJ Awards."

In addition to Guinness Ghana's title sponsorship, organizers also indicated that Smirnoff, which is a unique product of Guinness will fuel the excitement by powering the festival's various activities, especially the Pubfest national tour which kicks off from Sunyani.
The Ghana DJ Awards, an annual event that celebrates and recognizes the exceptional talents of DJs across various genres, has become a staple in the Ghanaian entertainment calendar. With Guinness as the new title sponsor, the event is set to reach new heights, providing a platform for DJs to showcase their skills and contribute to the vibrant music culture of the nation.
Fans and industry players around the world have been eagerly awaiting the unveiling of the title sponsor, and the announcement of Guinness Ghana's involvement has generated immense excitement across social media platforms.
As distinguished industry professionals, renowned DJs, and influential personalities from both Ghana and beyond prepare to come together, the festival's 11th-year milestone promises a grand celebration of talent, creativity, and dedication.
With Guinness Ghana fronting the 2023 celebration, anticipation continues to build for an extraordinary celebration of music and the remarkable DJs who shape the beat of Ghana's music industry.
(Source: Enock Agyepong)