Ghanaian music sensation Offei unveils his highly anticipated debut EP, titled "Butterfly Season," on October 27th, 2023.
This musical project marks a significant milestone in Offei's career, symbolizing his transformation from the formative years of trials and tribulations into a fully blossomed artist ready to soar to new heights.
In Offei's own words, the period leading to "Butterfly Season" has been his caterpillar phase.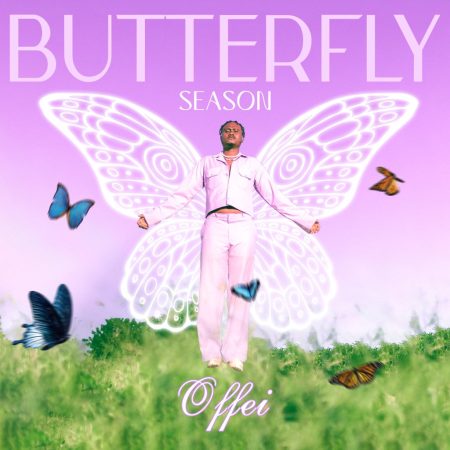 Since 2017, he navigated through a myriad of challenges, made mistakes, encountered both highs and lows, and shaped his musical identity.
This phase, characterized by self-discovery and resilience, served as the cocoon where Offei honed his craft, studied the business aspect of the music, made profound realizations, and emerged stronger, wiser, and more musically profound.
"Butterfly Season" encapsulates this transformative journey.
The EP is not merely a collection of tracks; it's a chronicle of personal growth, artistic evolution, and the pursuit of musical excellence.
Offei's distinctive sound, infused with soulful melodies and heartfelt lyrics, promises to captivate audiences worldwide.
His journey from the caterpillar phase to becoming a full-grown Butterfly is reflected in the authenticity of his music.
Offei's artistry transcends boundaries, reflecting the universal themes of love, resilience, and self- discovery.
Offei invites listeners to join him on this transformative musical odyssey, where the caterpillar transforms into a butterfly, spreading not only beautiful music but also love, inspiration and creating everlasting experiences.