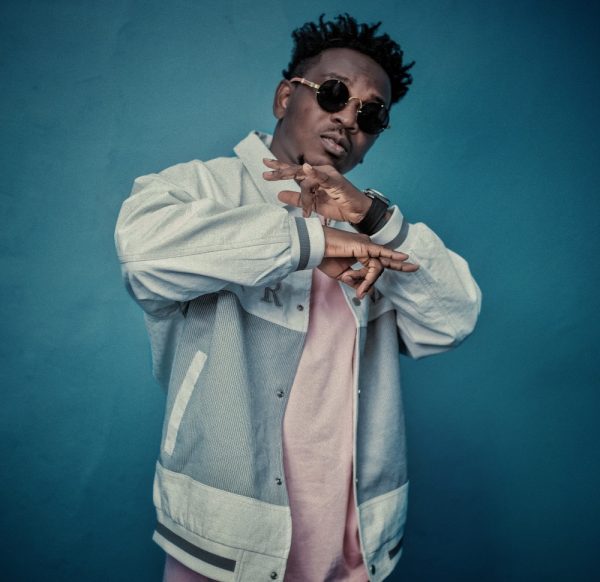 Ghana's vibrant music landscape is about to experience an electrifying revival as ace music producer and musician, Fimfim born Isaac Adu Buxton, gears up to release his highly anticipated seven (7) track EP dubbed "Boasiako" on September 1, 2023.
With a fusion of innovative sounds and a nostalgic nod to the roots of Hiplife, Fimfim is poised to reignite the genre's flame and captivate audiences anew. Beyond the captivating melodies, the "Boasiako" EP delves into socially relevant themes and personal narratives. Hiplife has long been the heartbeat of Ghana's music scene, seamlessly blending indigenous rhythms with Hip-Hop influences. Fimfim's "Boasiako" EP emerges as a beacon of revival, promising to celebrate the genre's heritage while infusing it with Fimfim's signature ingenuity.
The self-produced "Boasiako" EP serves as a compelling sonic journey, taking listeners through a diverse tapestry of rhythms, melodies and lyrical narratives. From pulsating beats that harken back to the genre's origins to contemporary sonic landscapes, the EP showcases Fimfim's mastery of both tradition and innovation. Fimfim's artistry shines through as he skillfully weaves together elements of Highlife, Hip-Hop and indigenous Ghanaian sounds. The EP highlights how Fimfim seamlessly fuses these elements to create a unique musical experience that pays homage to the past while embracing the future. Fimfim is renowned for his creative prowess, consistently pushing artistic boundaries. The EP is expected to showcase a captivating blend of modern beats, thought-provoking lyrics, and infectious melodies that pay homage to Hiplife's origins while pushing the genre forward into uncharted sonic territory.
Speaking about the upcoming EP, Fimfim shared, "This is a musical testament to my determination to rise above what many fear to challenge. Get ready for an electrifying blend of beats, lyrics and storytelling that will take you on a musical journey like never before. Stay tuned for more details and prepare to experience Hiplife in its raw and fierce form." He added, "This body of work draws its inspiration from the raw realities of our forgotten genre, serving as a powerful reflection of my personal experiences and observations.
To enhance the EP's diversity and cross-genre appeal, Fimfim collaborated with a curated selection of fellow artists and other great music minds. This collaboration brings together the musical chemistry that promises to make the EP a standout release. Beyond the infectious beats, Fimfim's EP is expected to tackle a range of thought-provoking themes. From social commentary to personal narratives, the lyrics promise to resonate with listeners on multiple levels, sparking conversations and reflections within Ghana's musical landscape.
Fimfim's EP arrives at a time when Ghana's music scene is undergoing a dynamic transformation, with emerging genres and global influences reshaping its identity. The article explores how the upcoming EP is geared to contribute to the continued evolution of Hiplife, positioning it as a genre that remains relevant and influential on both local and international stages.
ABOUT FIMFIM
Fimfim is one of Ghana's finest artists and producers. His music is influenced by Highlife, Hip-Life, Hip-Hop and Ghanaian traditional music. He started as a rapper and a singer in the early years of his music career. Later, he ventured into music production, which earned him production credits for top artists such as Tulenkey (Proud Fvck Boys, Good Night, Your Girlfriend), Strongman (No Diss, Switch, King, Against), Mzbel (Swag, Onye Ogbemi), Bogo Blay (Jango, Zoom, Mawe a Mawe, Wailing Monster album), Kofi Mole, Gariba, Edoh Yat just to mention a few.
Music being an integral part of Fimfim's life, he went on to hone his production and music skills leading to the release of numerous songs to his credit. Noteworthy mentions are Therapperman, She Wan Me, Koloma, Forces, Selewa, One Boy, One Girl, Kpokpohe, Emoji Stories, IGP (an eulogy to the IGP of Ghana) Back from Benin.
He has received two consecutive nominations for the Greater-Accra Music Awards' "Producer of the Year" award in 2020 and 2021.
Connect with Fimfim on social media:
Twitter: @FimFim_GH
Instagram: fimfim_gh
Facebook: FimFim