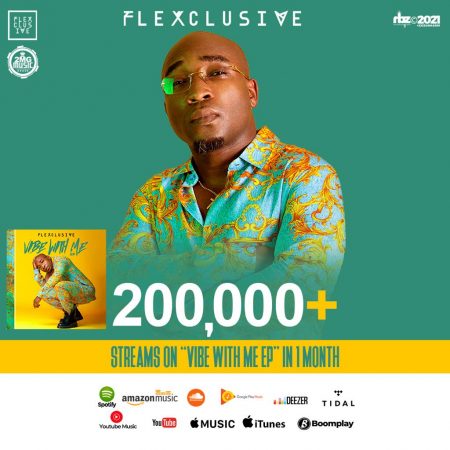 Flexclusive hits 200,00 streamsGhanaian rapper, singer and producer, Flexclusive hits 200,000 streams on all platforms today, a feat that is highly commendable in the music industry. The musician who released an EP titled 'Vibe with me' at the beginning of the year is making remarkable on all streaming platforms with his songs. Felix Owusu Ankrah who is also the CEO of Flexclusive Music entertainment and known by the stage name Flexclusive is putting Ghana on the map again with his song. Ankrah was born in Kumasi Ghana but moved to Europe to settle with his parents in Amsterdam at an early age, and began making music in his early school days. He had his elementary education at Kings International School in Kumasi, Ghana, and then attended ROC Flevoland in the Netherlands before earning himself a bachelor's degree in International Music Management from Inholland University of Applied Sciences.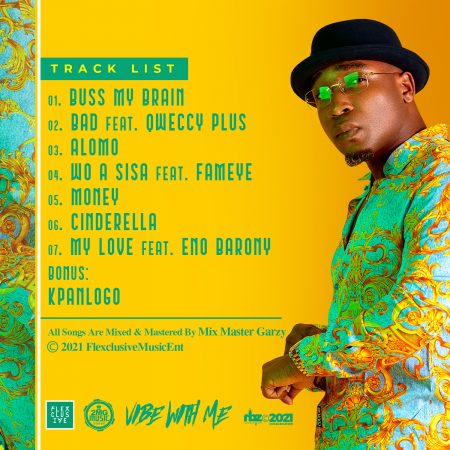 Just as the Netherland-based Ghanaian singer made waves with his singles that were played even beyond the continent, it is obvious he is at it again after hitting 200,000 streams online.  One of his hit songs, "Anything For You" featuring "Itz Tiffany" played across the world and had significant recognition. It is therefore not surprising that Flexclusive is doing so well just at the beginning of the year. The artist is known even among his peers as a very hardworking and determined young man who leaves no stone unturned to produce or bring out the kind of music that will win the heart of the world.
The evidence of his amazing hard work can be seen in his accords and the recent feat he has achieved just 3 months into the year. Some notable accords that come to mind anytime the artist is mentioned is, "Best Song Of The Year 2013" – Won and some remarkable recognitions such as "Best Video of the year 2013" – Nominee, "Best Artist Of The Year 2013" – Nominee, "Best Song of the Year 2014" – Nominee, and "Best Collaboration of the year 2014" – Nominee.