Undoubtedly one of the most hardworking Ghanaian artistes based in the diaspora TOOWAN8 is back at it again. The American based group has officially announced the release of their next single christened Booty. Booty happens to be the first single from the Afrobeat sensation in 2022 and scheduled to be out on April 29th, 2022.
As said, it's one thing to be doing music and another thing to be telling a story through your music and this is what TOOWAN8 represents.
Speaking with Starbuzz TV prior to the release of this new one, the music duo revealed that "booty" is something special for the fans and emphasized on how thrilled they were to finally release it for their followers. "We haven't served them any music this year, so this is very special from us to them, and we know they will love it" – they disclosed.
"It is also a perfect timing for the summer and all the fun involved. So, we believe it's a good moment to serve the people with new music "- they added.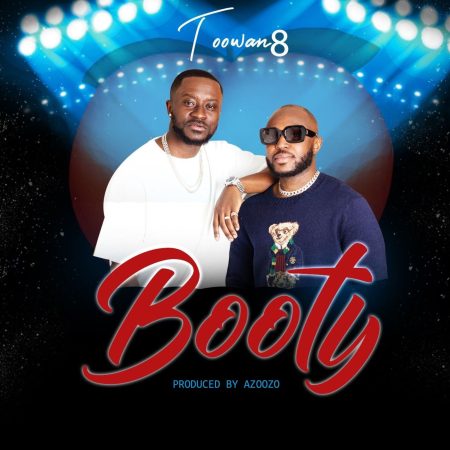 If you have been a listener and a follower of TOOWAN8 music your anticipation for this new one will definitely be high using their discography as a measure.
Booty which was produced by Azoozo (based in America), is a highlife tune with a touch of hiplife, afrobeat and dancehall genres that defines the very foundation of TOOWAN8 music craft. The duo urges all fans to rally behind this with all their support when it's finally out.
You can follow them on the social media pages (IG@toowan8vybe, twitter/Facebook: @toowan8) to be updated on the couple of things that have in the pipeline as well.
Listen to "BOOTY" here: https://toowan8.fanlink.to/Booty