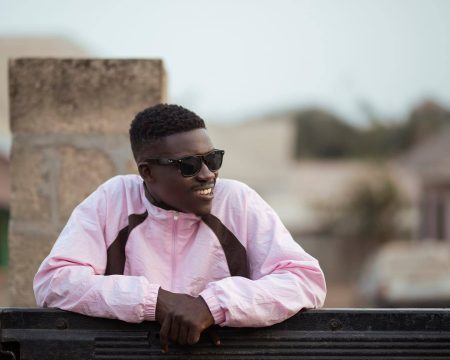 Multi-talented artist and music sensation, Edi B, is thrilled to unveil a very special dedication in honor of the extraordinary voyage embarked upon by Wanderlust Ghana.
Set to be released on Friday August 11th, Edi B's upcoming song #Problem is dedicated to the remarkable journey from Accra to London by road. It captures the spirit of adventure, cultural exploration and problem man encounters in our journey of life.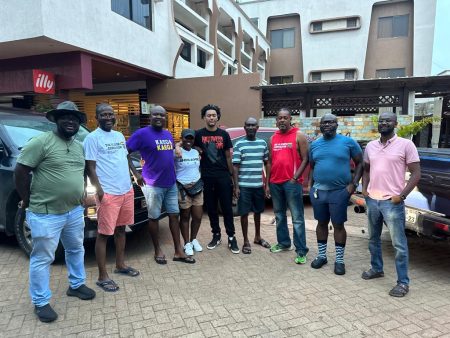 Teddy Kwabena Peprah led a group of thirteen daring philanthropists and tourism enthusiasts from Wanderlust Ghana on an incredible automobile adventure from Accra, Ghana, to London, England.
The expedition, which began on July 23, 2023, covered about 10,000 kilometers as it ended on Sunday, August 6. The daring tourists have traveled across several West African countries and Europe, encountering a variety of scenery and experiences.
Edi B, renowned for his versatility and creative musical style, felt deeply moved by Wanderlust Ghana's incredible journey and the profound message it conveyed. In a testament to his admiration for their courage and determination, he decided to dedicate his latest song "Problem" to commemorate this extraordinary undertaking.
The song will be available on all major music platforms starting August 11th. Listeners can expect a soul-stirring experience as the song transports them on an emotional voyage, mirroring the audacious road trip undertaken by Wanderlust Ghana.
pre-save the song below:
The song release also serves as a poignant reminder that the pursuit of adventure and cultural exploration can unite us in ways that transcend borders.
Follow the K3 Shi crooner on social media and streaming platforms to be among the first to experience this powerful musical dedication to Wanderlust Ghana's journey from Accra to London by road.
Checkout his tweet below:
Sending my love out to @WanderlustGhana 🩷#Problem is dedicated to you 👇https://t.co/wMNOXEw1XI

— EDi B (@ThisIsEdiB) August 6, 2023